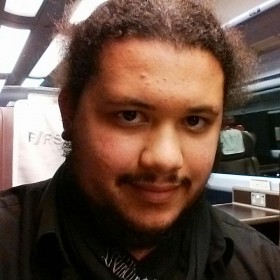 Welcome to Arts Award on Voice
Welcome to Arts Award on Voice, a dedicated area of Voice magazine that offers inspiration, ideas and resources to help you achieve your Arts Award. You may notice that things look a little bit different – that's because we've had a refresh to make it easier for you to find what you need for your Arts Award. Whether it's information on what to do at each level, inspiration from other young people, or practical advice on how to build a portfolio to showcase your amazing work, you can now find everything quickly in each of the hubs linked below! We'd love to hear what you think of the changes, so feel free to reach out on Twitter or Instagram: @voicemaguk!
If you want to dive further into the world of arts and culture, come on over to Voice magazine. We're currently running our Winter Film Festival, and there are nine weeks of amazing films from early career creatives for you to enjoy. You could even review them as part of your Arts Award!
How Do I Get Going?
You need to find yourself an Arts Award centre and work with an Arts Award adviser. You can also follow us for more tips online
More Info
What's It Worth?
Arts Awards are qualifications. They look good on your CV and can help you into college. You create a portfolio of work to take to interviews.
More Info
See what young people are doing for their award
Ideas to support your award
More about the arts from Voice Magazine