Voice is a fast-growing magazine reaching young people and the creative sector. We build our audience and brand awareness through our UK-wide programme of young critics and our coverage of arts, media and culture for a young audience.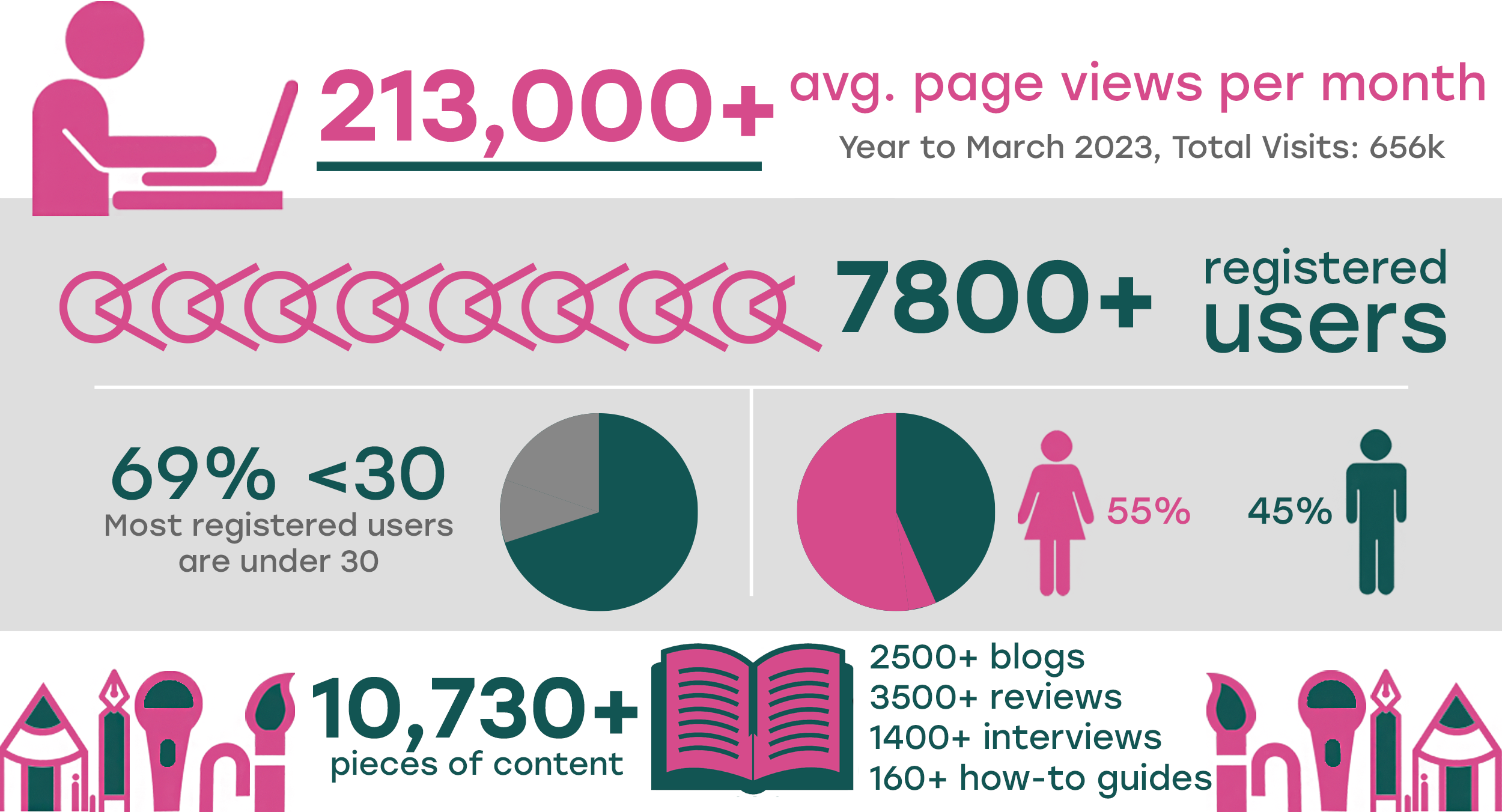 We promote our website through live events, social campaigns and Google Ads and our readership booms when we cover major festivals such as the Brighton and Edinburgh Fringes.
We offer advertising space to like-minded organisations to promote your product, service or opportunities to our readers at an affordable rate. We've kept the pricing simple, with opportunities to be exclusive.
We offer deals to unfunded creative organisations, new shows, Arts Award Supporters and charities with shared aims.
please download our advertising pack
If you have any questions, please drop us a line at

[email protected]
Please be aware that we do not sell mentions in our newsletters or on social media in isolation - these can often be done with good offers that you're promoting. We also do not sell 'link backs' and all irrelevant/spam content is removed from the site in line with our house rules.
Sponsored posts
Advertisers may email us a proposal for a sponsored post. We prioritise posts which explore issues or promote discussion as well as link to products or events. Any commercial sales-based article posted to the magazine that has not been submitted to us and paid for will be removed.
All sponsored posts/articles will be clearly labelled as such by us. All content submitted must:
Be directly relevant to and appropriate for our young, diverse audience
Contain no profanity, unethical or illegal content and comply with the Voice house rules
Only link out to another platform or website that is directly relevant to your submitted post and also meet these rules, such a link may be marked as rel="sponsored" where required, but will not be marked rel="dofollow"
Be accepted by our editorial team, whose decision is final
Be paid for in advance of publishing via card, our fee starts at £150 per article
Have directly relevant imagery with clear media credits provided
Confirm that you have the authority and clearance, including copyright, to submit to us for publication
We reserve the right to determine the publish date in order to ensure we don't have too many sponsored posts at once. We also reserve the right to remove any link / post if the destination website is changed in such a way that it is no longer relevant to our audience or the post content. Any paid articles may be removed for any reason after six months.
Please email [email protected] with your proposal including:
Proposed article title
Summary of the article
Proposed word count
Any links you intend to have in the piece
Your company's legal name and registered office address
If we approve your proposal then please send us your full article. If we accept it, we will send you an invoice at an agreed rate (usually £150 per post but maybe more if you link to multiple destinations) which must be paid in full before we publish.