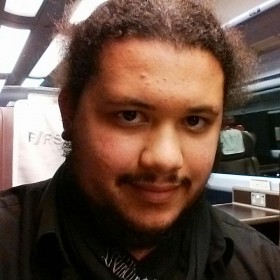 Welcome to Arts Award on Voice
Welcome to Arts Award on Voice, a dedicated area of Voice magazine that offers inspiration, ideas and resources to help you achieve your Arts Award. 
June is Pride Month, and there is no better place to discover, explore or celebrate individuality than through the arts. Creativity flourishes with authenticity, and we support the LGBTQ+ community in being their authentic selves. Why not use the joy of Pride Month to explore the rich array of LGBTQ+ talent, and learn more about their stories and experiences through arts and culture.
If you want to dive further into the world of arts and culture, come on over to Voice magazine. 
How Do I Get Going?
You need to find yourself an Arts Award centre and work with an Arts Award adviser. You can also follow us for more tips online
More Info
What's It Worth?
Arts Awards are qualifications. They look good on your CV and can help you into college. You create a portfolio of work to take to interviews.
More Info
See what young people are doing for their award
Ideas to support your award
More about the arts from Voice Magazine