This year marks the tenth year of The Late Shows, however, due to the restricted nights, it is the first time I have ever been able to go. I was spoilt for choice looking through the programme of events and eventually settled for the Pop Up Culture Market at The Biscuit Factory, a local art gallery.
My friend and I arrived promptly at 7pm where we were greeted outside by Muddy Fingers Pottery, who were offering pottery decorating and live Raku firing. For differing prices there were a range of tiles and lanterns available. As my friend is American and in the North East to study, we thought it would be fitting to do the Angel of the North tiles which were available, each painting them different coppery shades and handing them over to be fired for when we returned.
Heading inside we were handed free glowsticks, then decided to head for something to eat. The Factory Kitchen was serving Mexican street food so we enjoyed some delicious sweet potato wraps in the atmospheric café, with video projections playing on the wall in front of us.
On leaving the café, we wandered around the gallery, browsing the incredible art on offer and the pop-up stalls from local companies. A vinyl café had some great tunes to really add to the atmosphere and local independent bookstore Forum Books was offering a book silent disco. Unfortunately the technology hadn't turned up so we weren't able to partake but on chatting to the man at their stall and seeing the playlist it did seem like an interesting concept. The idea of pairing different art forms is something which I think can be particularly difficult with literature, but I love the idea and, as a writer, am keen to look into this further.
Possibly the best part however was getting to browse the open studios, where there was an incredible range of artists and jewellery makers creating and displaying their works. We both ended up coming away with purchases, I bought a magpie linoprint from the open studios and my friend bought a beautiful seashell necklace from the gallery.
After seeing plenty of art and doing a little bit of shopping we picked up our amazing Angels and it seemed like we had exhausted this event. However, the night was still young and on leaving we decided to pop into the gallery's sister space, The Holy Biscuit for another exhibition which featured maps in different forms, by a variety of artists and initiatives. Many of these were in progress, requiring the audience to add or draw something of their own perspective, and some even took the form of playable games. We also got ice cream (in a tea cup!) here so overall we were really enjoying the exhibits.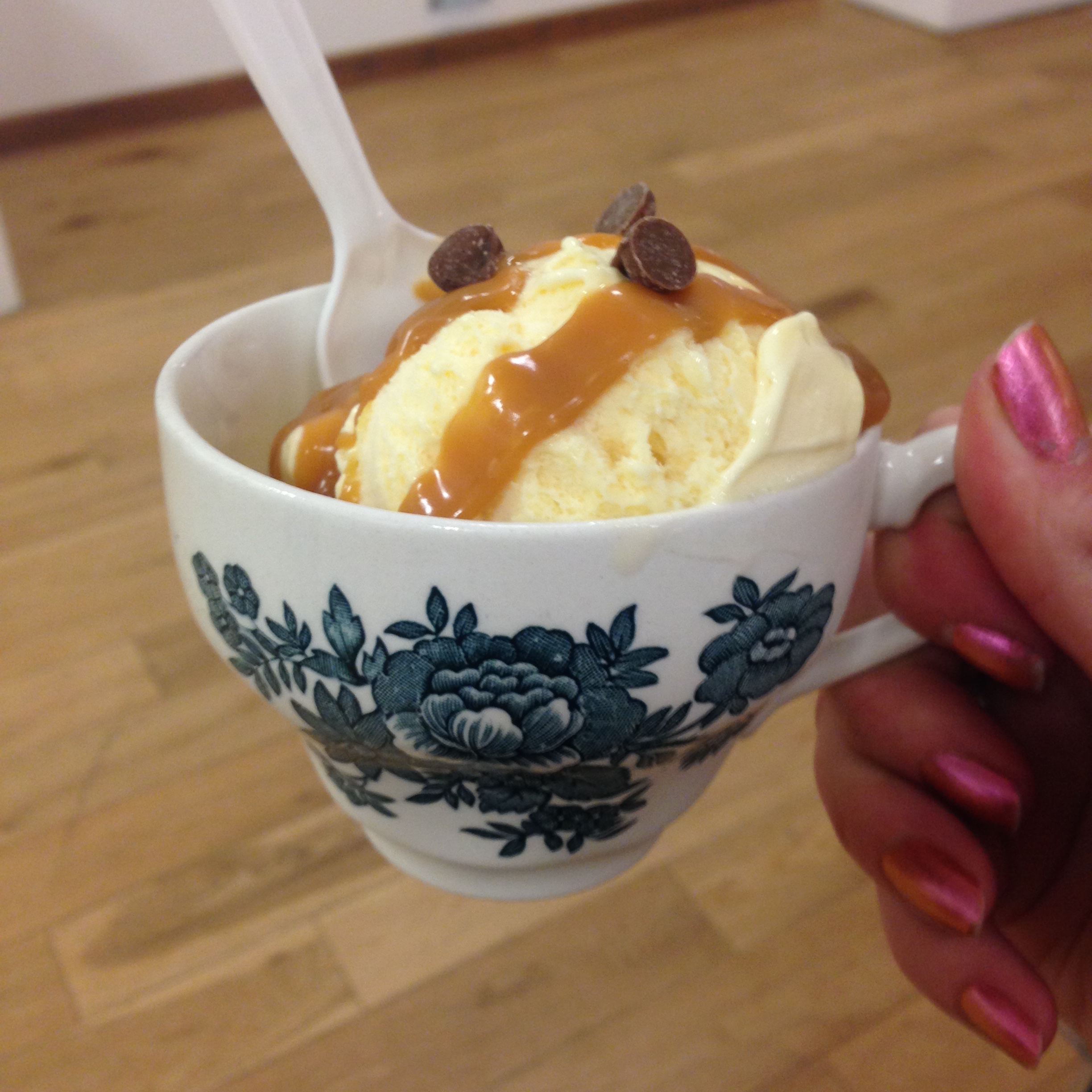 As we had a train to catch we didn't have time to visit more of the events that were going on – there were over 80 across the city in total!
I thoroughly enjoyed the evening and was incredibly proud of the culture and art that my city had to showcase. One thing that struck me in particular was the multimedia aspect, with few or no boundaries between art forms – instead combining visual arts, performance, literature and music in a huge cultural exhibition. I also noted that there was a free shuttle bus running between events, which is perfect if you wanted to see a few different things. For next year my plan is definitely going to be to make the most of it and choose a few different events for each night. As far as this year's event went however, I was very impressed and couldn't recommend it highly enough!
---