Firstly, could you introduce yourself, and give a quick summary of your show?

Hello! I'm Jake Yapp, and my show is about the myth of uniqueness. I became interested in why we're constantly being told by big, multi-national companies that we're unique, and how that 'uniqueness' fits in with their business model of selling mass-produced goods to millions of people. I wanted to look at our commonalities. A lot of it was sparked by Adam Curtis' brilliant documentary series 'Century of the Self'. Part of the show is an attempt to do every Adam Curtis documentary in two minutes...
What is your earliest arts memory?
I remember being taken to a pantomime at my local village hall. I must have been about four, I guess. I thought that 'There's a Worm at the Bottom of the Garden' was a seismically important work. I still do, I think. I remember, though, most of all, the colours of the lighting - blues and greens and pinks. It seemed, in the rather dismal world of mid-seventies Kent, like I had walked into a technicolour movie. Not that I'd ever seen a colour film at that age.
What first encouraged you to become a performer?
It emerged, really, in my early teens. I remember when I was thirteen or fourteen, I used to go round to different cliques of friends in the playground and, basically, do whatever routine I'd thought up that day. I never got ostracised from different groups as other people did - I was like a clownfish sailing between the venomous tentacles. It all nearly misfired one lunchtime. I had been showing off to a couple of girls sat on a bench, and a small crowd gathered. Other people started coming up, curious to see what was going on. Within a short space of time there were about two hundred kids surrounding me. 'Gorn then, be funny' one of them shouted. They wouldn't let me out. I suddenly felt very out of my depth. A dinnerlady came up to see what was going on. 'Help, I said, 'they want me to be funny and they won't let me go'. She laughed and walked away. The crowd had started buzzing coins at me. I made a plough shape with my arms and plunged through the crowd, streaking towards the school building. I turned and looked and the crowd was coming for me, breaking like a wave in slow-motion… Terrifying. It took me a long time to recover, I guess. I'm 42 now. I think I'm just about over it.
Do you remember your first professional performance, and how did it go?
I was about 22 and it was in Deptford. Charlie Cheese (played by Mackenzie Crook) was the compere, and he was very nice. The crowd was very nice. But I looked and sounded like someone's precocious twelve-year-old reciting a sonata on an oversized cello. They applauded politely. I got five pounds. My mother framed it. She was so proud. I just felt a bit sick. It is really, truly, only this year, in 2016 that I finally feel ready, and mature enough to be a good standup comedian.
What do you feel is the best thing about your job?
This sounds a little schmaltzy, but I have a three-year-old son, and being able to spend so much time with my family and watch him grow up feels like a huge privilege few dads get to enjoy. I feel for parents working long hours away from their kids. The other thing is I have no idea where I'll be in six months, or what I'll be doing. I have done a lot of office jobs, and the grinding predictability of it is like having an itch under a plaster cast. I can't take it. I'm much happier being phoned up by The World At One and being asked to distill six Star Wars films into 60 seconds, performed live in a radio car, with two hours notice.
http://www.bbc.co.uk/news/entertainment-arts-35098065
Conversely, what is the worst?
Apart from the gnawing anxiety of not knowing where I'll be in six months? Financially it's wildly unpredictable, and often scary. And there's always that niggling self-doubt. There are few performers where you won't see that little flicker of fear in their eyes at some point, however big they are, and however much swagger they've got.
How do you decide whether or not a show has gone well?
Ha! Well. Hearing laughter is always good, obviously. There's a funny thing with crowds - they really do have a kind of collective conscious. You can do an identical show to two different audiences, and with one you'll have to stop the show and wait for them to finish laughing, and with the other they just sit there smiling politely. When you don't get much back from an audience I think the onus is on you as a performer to dig deep and try to make sure that you're still giving the absolute best performance you can. I wouldn't ever short-change an audience or accuse them of 'not getting it' (I have seen other comedians do this and it never ends particularly well for anyone).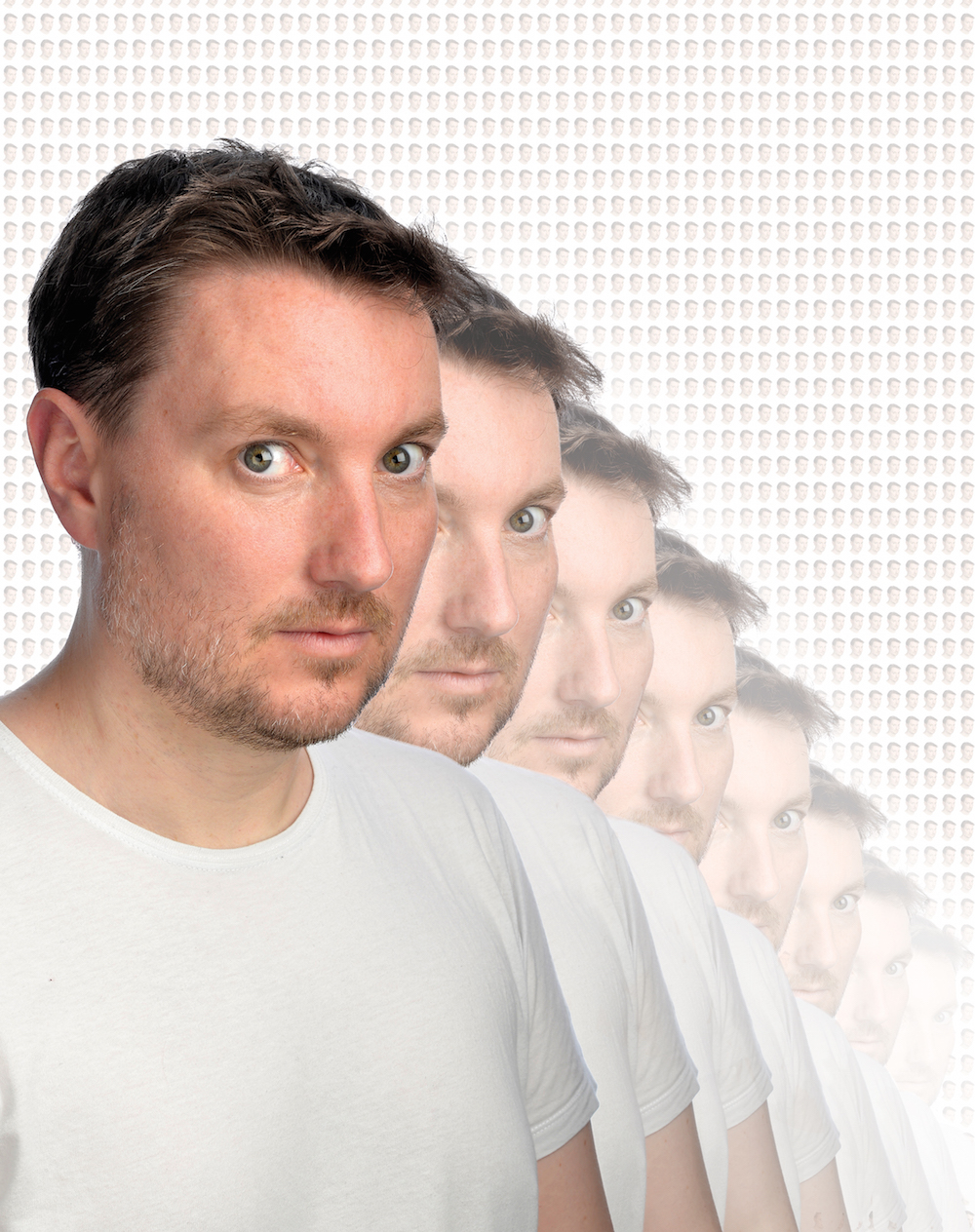 If you could work with anybody, dead or alive, who would you choose to collaborate with?
Ohhh. What an amazing question. The thing is, although names come to mind, comedy is often such a solitary profession. One really just admires other people and what they do. I would like to do something with Dillie Keane, who is a huge hero, or Patrick Barlow, from the National Theatre of Brent. I have an idea for him. I should try and bother him with it one day. I just need to get a bit famous first.
What made you want to come to Edinburgh Festival Fringe?
I've done it twice before - and it was a good experience. But I feel like I've come to maturity as a stand-up comedian now, and I wanted to try it again and see how I did. Previous shows had songs, and sketches, and mime, and all kinds of goofy stuff, and I wanted to try something that was 'pure' stand-up - something a bit more analytical, with more heart and punch to it. And it's a marathon in stand-up comedy. There aren't many opportunities to spend a month doing a nightly full-length show.
Is performing at EdFringe different from 'traditional' shows?
Definitely. There's a really lovely spirit there - everyone is there for the same reason. Other performers are really supportive, and audiences are, by and large, very attuned to comedy, and responsive to ideas. It can be amazing. Although, sometimes, standing flyering in the rain, seeing your face being ground into the pavement twenty yards up the road… That can be a little spirit-crushing.
If you could travel back in time and give 16 year-old you one piece of advice, what would it be?
Be single-minded and unflinching about your goal. Don't waste too much of your time dancing on the periphery of what you want to do. Most other people are far stupider than you give them credit for. And you're not fat and you're not ugly.
What advice would you give to young people who want to enter the industry?
One word: YOUTUBE. It has changed everything. It's a huge democratiser. Taking a show to Edinburgh will cost you anything from 3-10 thousand pounds. If you don't have that kind of money to blow (and who does?) then put some clips on youtube. You can film them on your phone. If they're funny enough, they'll fly and people will notice you. I'd spent twenty years working in broadcasting - writing, performing, producing and directing in radio and TV and getting nowhere. I put a clip on YouTube called 'Radio 4 in 4 Minutes' (https://www.youtube.com/watch?v=VdOr5FpLKR8) and it completely rebooted my career. Nobody cared about anything I'd done prior to then.
Do you have social media that our readers can follow you on?
I do! @jakeyapp on Twitter, and www.facebook.com/JakeYapp. I have finally sorted out my website, too: www.jakeyapp.co.uk
Where can people catch your show during EdFringe?
I'm on at the Underbelly on George Square, every night 3rd-28th August at 6.50pm