I think we can all agree that life needs a bit of humour right now, and thankfully the wonderful folks over at theSpaceUK are delivering – bringing together comedians from all across the world to provide some lockdown levity. I've gone through and watched all of the comedy from across both seasons of Online@theSpaceUK and have pulled together a couple of recommendations I think are sure to tickle you. 
It should be noted that all these pieces were made either adhering to social distancing measures, or over video call. This can lead to some less than stellar audio or video, but it doesn't dramatically detract from the experience.
Hyper‐nice: Passive Aggressive Co‐vid Poetry
Our first performance is from David Watson, very much a man after my own heart, and the title is perfectly self-explanatory. A wonderfully bitter British look at the frustrations of having to share a planet with thoughtless members of our own species, succinctly put into prose. 
Acuña Acuna
Acuña Acuna by contrast is a taster session of upbeat stand-up, looking at the strange cultural cross‐overs between American and Peruvian cultures, taking inspiration from Erick Acuña's own life. It challenged (my admittedly limited) preconceptions about Peruvian culture, and played on that ignorance to surprising effect.
Jacob's Ladder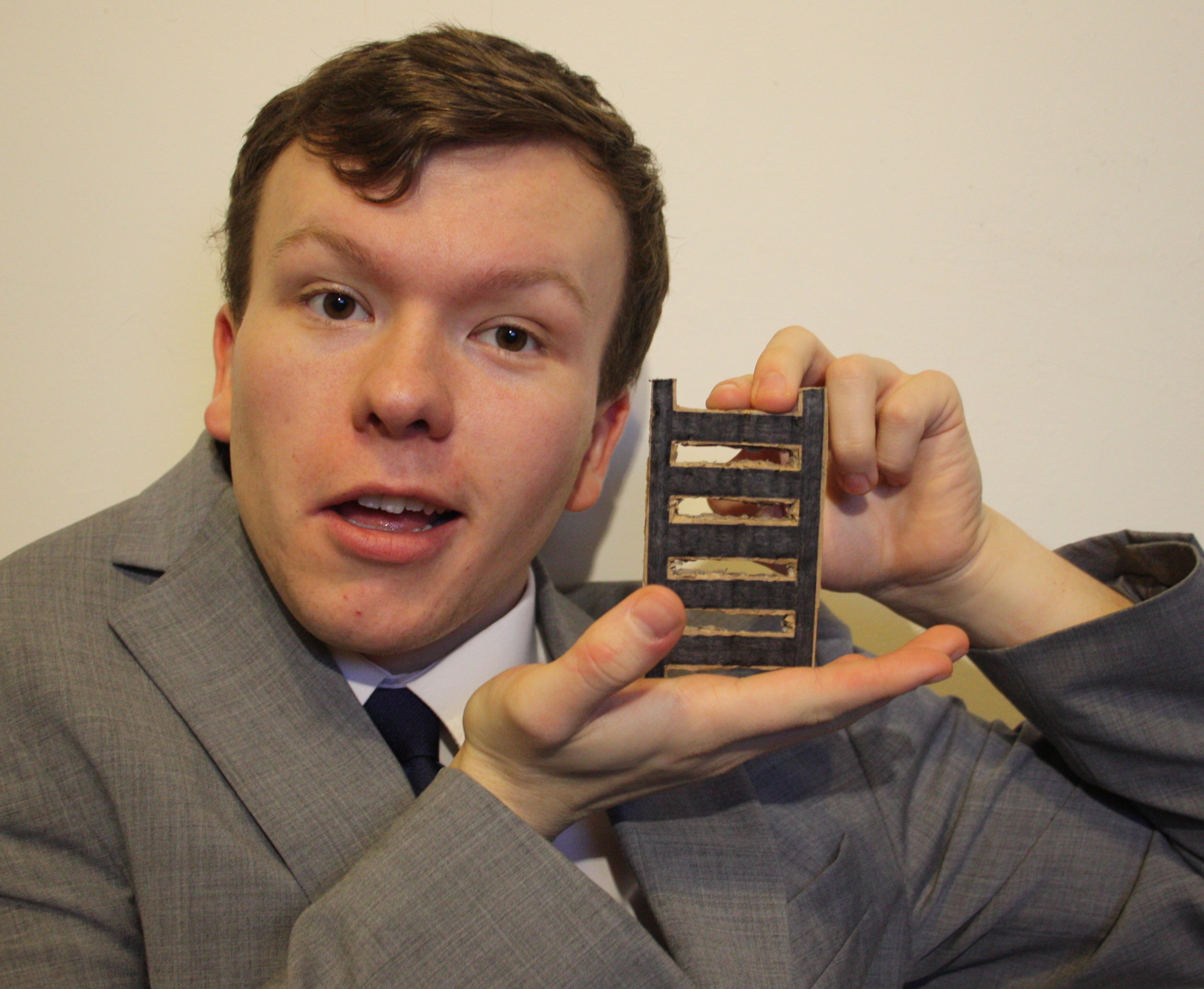 Jacob's Ladder is a home-grown performance by Jacob Hulland. This is his second appearance on this platform, in association with Edinburgh Fringe (in whatever form that takes these days!). His is a surreal kind of stand-up, with all the props, obscure turns and slapstick of Monty Python but the energy and style of a Lee Evans stand-up routine, peppered with more traditional one‐liners. I found myself laughing in weird places at this guy, and I hope to see more of his unique take on comedy.
Half-baked Alaskan
'Half-baked Alaskan' by Sally Ann Hall was by far my favourite piece, which was impressive given the limited props available. Her use of varied camera angles, her (albeit very small) live audience and musical interludes were all small little details which brought the standard up considerably. Her stand-up routine comes across as genuine, at times shocking and above all (key detail, really) a laugh a minute! What made her performance particularly unique was her lack of fear when touching on real-life issues, which she worked into her feminist narrative. If this woman isn't on T.V. sometime soon, something is very wrong with the world (other than the obvious, goes without saying). 
Watch Half-baked Alaskan here | Read our interview with Sally Ann Hall
--
I like this format as a way of encouraging up and coming artists. They need our help now more than ever, and as one comedian said (perhaps unwisely): 'If you don't like it, it doesn't matter, it's still free!'
---
Season 2 of Online@theSpaceUK is presenting over 50 brand new shows from around the world. The season is driven by their new writing ethos – all original work and completely free to watch. You can find more information here. 
You can also see our coverage of Online@theSpaceUK here.