Last week, I went to Picasso 1932 – Love Fame Tragedy at the TATE Modern. It was wonderful, and I suggest to all Picasso fans to go see it. You can go there with friends, family...whoever you want, really. The lowest price is £0.00 (members), and highest £22.00 (adults). My visit was part of the Arts Award Discover program.  
The year 1932 was an amazing year for Picasso. He was extremely creative during this time.  In the exhibition, there are 100 paintings, sculptures and drawings. There are also glimpses into his personal life.   
Here is a quote by Picasso:  
"I paint the way some people write an autobiography. The paintings, finished or not, are the pages from my diary."   
When was he born and what was his nationality? 
He was Spanish and born in 1881. 
He married Olga Khokhlova. They separated but remained married when he fell in love with Marie-Therese Walter.  
Yes, he had four children.  
Picasso invented cubism with Georges Braque.  Most of his work was abstract. There were a few non-abstract paintings in Room 6 called "Fame." There were pictures of Olga, his son and anonymous characters. 
Personally, my favourite was the sculpture Head of a Woman.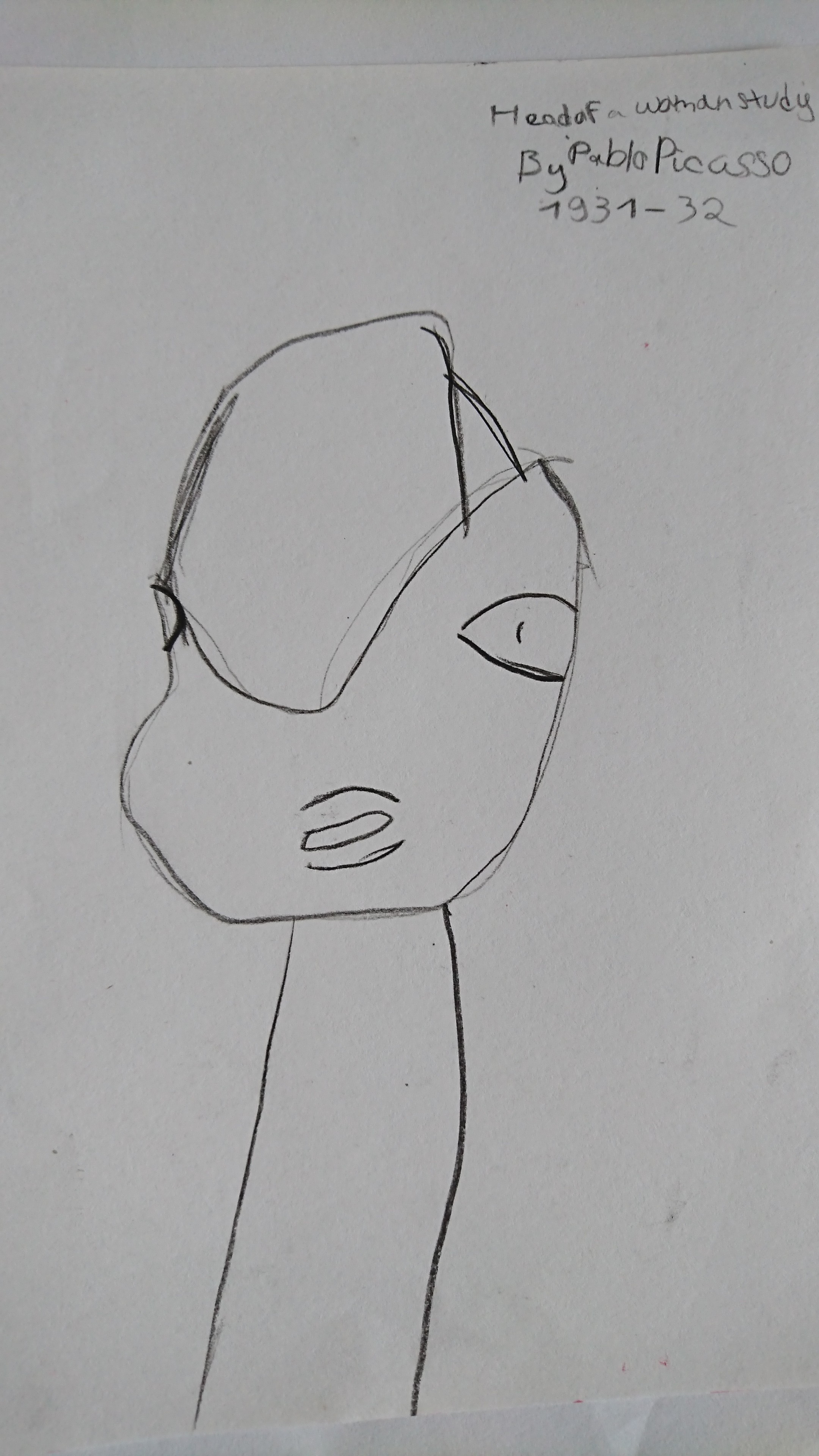 I liked it because it was very simple. It did not seem like it had taken Picasso a long time to make it in comparison with sculptures from the Antiquities (Greek and Roman times). 
I also saw The Rescue (Le Sauvetage) which I had studied before. I was pleasantly surprised to see the original here. It was much bigger than I expected it to be. I sketched it, too. It was very hard to sketch though.  
I loved the exhibition. All the art was simply fantastic.  I couldn't have enjoyed it more. 
Try out the giant swings at the opposite entrance of the main Millennium Bridge entrance! 
On the swing side, you can also try out the nearby café.
Header Image Credit: Sketch of "Le Sauvetage" by EM