Brighton Fringe festival aims to stimulate, educate and entertain a diverse range of people through a wide variety of art forms and all this in an iconic city with unique cultural heritage. It runs all over the city from 4th May to 3rd June.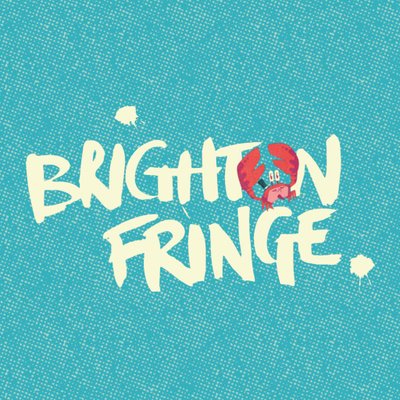 Whether you're new to the city or a weathered Brighton-ite, there are many ways to make sure you get the most out of the festival and your time in the city. From how to travel, to what shows not to miss, here are the top insider tips from the festival organisers themselves. 
Top tips for getting the most out of Brighton Fringe 2018 (from Brighton Fringe themselves!)
BTN Bike Share – Get around the city quickly and see the sights. Brighton's bike share scheme means you can pick up a bike from one of the hubs and ride around all day for just 3p a minute!
Opening Fireworks – Don't miss our free launch night Fireworks display on 4thMay. It's going to be spectacular! 
Tours – Make sure you take in the whole city by going on one of our many tours, such as A Brighton Story: The Original City Tour. 
Become a Fringe Friend - and you'll get 2 for 1 tickets on lots of shows! It's a great way to save money if there's a whole list of shows you want to see. 
See new things - Go and see something completely new just because you like the title! Yeah, why not judge a book by its cover or a show by its title in this case. You never know what unexpected gems you will find.
Join in on Twitter  - Use the #brightonfringe for micro reviews and to make recommendations to others. Also, keep your eyes on twitter.com/brightonfringe for the latest news and updates. 
Share your review on Voice - If you see something you love and want to shout about it or even something you weren't sure about and want to offer a critique, share your review to Voice Magazine for others to read! Voice is the official Youth partner of Brighton Fringe so there will be lots of reviews popping up throughout the festival. 
Relax at the beach - That's one of the best parts of the city of Brighton - the beach! Make sure to take a trip to the beach to cool down between shows, and visit the 2p gambling machines on Brighton Palace Pier for some fun nostalgia. Or stop for fish and chips and share your lunch with an audience of seagulls on the seafront. 
Put on your own show! - It's open access, so why not get involved? Take inspiration this year, and come back with your own performance next year.