Former Voice Contributors

While we love working with young people to help them develop their skills and explore their passions, there will always come a point when they move on from Voice. Whether they go to university to study, enter a different industry, or progress to a full time position somewhere else, we are proud to have supported their development, and always want to keep in touch to hear what great things they're up to.
We're always on the lookout for new writers or media-makers with views about the arts. Interested? Find out how to join our network of Voice Contributors. You can also see the current Voice Contributors we work with.
Idriss Assoumanou
Birmingham

Idriss is a film-maker based in Birmingham, UK. His passion for film drives him to be creative and tell better stories through the lens. He believes that writing for Voice has helped him improve his written English, and has been great to get paid commissions to make short films.
Tolu Dada
Kent

Tolu is obsessed with drawing, painting and all forms of visual art. She took part in the Gold Arts Award in 2017 as she was passionate about a career in illustration. Tolu applied to Voice in the hope of gaining professional experience and improving my writing skills. She also loved having a platform to express her interest in film and TV.
Joanna Bailey
Kent

Joanna is a freelance journalist, artist and student based in Dartford. She's inspired by literature, art and media and, when time allows, you'll catch her taking an obsessive number of photos, desperately sketching an abstract digital art portrait or watching an old bucket-listed film.
Jo Nead
London

Jo is a graduate from RADA's Technical Theatre and Stage Management course with a BA degree, specialising in Stage Management. She now works freelance in Stage Management, as well as writing and reviewing for Voice in any spare time she can find! Whilst on the Voice team, she has completed her Gold Arts Award, reviewed at two Edinburgh Fringe's and two Brighton Fringes, as well as running workshops and helping at events.
Charlotte Boulton
Newcastle

Charlotte is a Media graduate from Newcastle University, She is passionate about media, equality for all and activism through writing! She was a Music Editor for The Courier, her student paper, and love to promote interesting and independent artists. Her dream is to write professionally about activist causes.
Samantha Nead
London

Sam joined the Voice team in 2016 and since then has written over 150 pieces for the site. She loves reviewing and interviewing at Fringe, and even attended Adelaide Fringe in 2018 as a representative of Voice! As a university student with a travel addiction, she is rarely in one place for long, and hopes to one day actually finish one of the novels she's started, and maybe even have it published.
Madeline Drury
York

Maddie is History and Journalism at Goldsmiths University. Alongside her studies she works as a runner for NBC News and learns Spanish. She previously reported for Voice from Hull, City of Culture, Aesthetica Film Festival and Brighton Fringe, as well as covering the nursing shortage.
Ellen Orange
Newcastle

Ellen has a passion for arts and writing, and in 2015 did an MA in Twentieth and Twenty First Century Literature at Durham. Since, she has written for Living North, The Journal and Juice Festival. She's covered Edinburgh Festival Fringe, Brighton Fringe and Bath Literature Festival.
Franki Hay
Kent

Frankie is an aspiring journalist. She's always been interested in film, music and TV - so being able to publish reviews on Voice gave her a great opportunity to get more involved in critical reviewing.
Grace McCabe
London

Grace has always been involved in performing arts as a dancer, singer and actress which led her to study Theatre and Drama at Royal Holloway. As such, it will come as no surprise that she spends her spare time performing, developing her writing and photography.
Isabella Colletta
London

Isabella is a journalist hopeful, with a strong interest in politics and the arts, specifically literature. Whilst writing for Voice, Isabella has explored and cultivated her passion for the arts, examining all its various sectors through writing reviews of theatre performances and exhibitions, and covering various arts festivals within her local area. In her spare time she also enjoys watching every and any costume drama she can find, and writing indulgently about herself in the third person
Luke Taylor
Suffolk

Luke completed his Voice Reporter training in 2016 alongside a Community Arts apprenticeship with Unit Twenty Three in Diss before working as Voice's Administrator. He is now working towards becoming a graphic designer.
Elena Losavio
London

Elena started at Voice while doing a Master's in English Studies up in Manchester. For Voice, she wrote about theatre, film and contemporary art. She also specialised in women's roles within media and the arts, and created A View from the Other Side for Voice, which was a monthly column on the topic. She occasionally writes short stories about her wanderings in Asia and never says no to new adventures.
Agi K
Wales

Agi is a young filmmaker, YouTuber, vlogger and writer. She's best known for her award-winning series 'My Little Sister (who happens to have Down's syndrome)' and her short film 'We The Mountain, We The Sea' screened at Raindance Film Festival 2016. You can find more of her work at www.agik.co.uk.
Ashna Ahmad
London

Ashna is fascinated by all things cultural, from literature to obscure ethnic music. She's also very into writing poetry and short stories, attempting to be vaguely academic and humorous at the same time.
Hertfordshire
Charlotte is a psychology nerd with a huge love for everything theatre and music. While she does her A-Levels (including theatre studies), Charlotte is trying to stay surrounded with arts culture she adores throughout the stresses of the school system. She's working towards her Gold Arts Award as well, after doing Bronze and Silver, and is constantly working on a new show, either backstage or onstage!
Yorkshire
Lucy is a freelance dancer and actor and performing arts teacher based in Yorkshire. She is currently training as a radio presenter and writes articles in her spare time. Lucy trained in performing arts at CAPA College and Northern School of Contemporary Dance. Lucy's content focuses on dance, drama, theatre and the environment.
Suffolk
Sienna is a gap year student currently travelling Europe and New Zealand. Since first writing for Voice in 2015, she has authored two series: Heritage & Museums and Creative Education. Things Sienna loves: political ideology, smashed avocado on toast, and exploring all Italian art galleries.
South Glamorgan
Zsofia Pasztori-Kupan is a Hungarian music student, based in Cardiff. She is an aspiring journalist, singer-songwriter, podcaster and feminist. Her interests include good books, movies and series, with a lot of food on the side, because, how could you binge while you're hungry?
Staffordshire
Daisy loves writing about dance, theatre, literature and culture. Review pieces and interviews are what she enjoys writing about the most! When she's not dancing and performing herself, she can be found singing in her choir, playing volleyball or reading! Daisy has a huge passion for film and TV and can quite easily find herself nestled in a good box set!
Shropshire
Dan is an oddball nature enthusiast interested in exploring topics which fire him up or threaten to make him grow as a person. These preferentially include comedy, art and the natural world. When not writing articles for Voice, he works for a Conservation Charity and crams as many vegetables as possible into his tiny garden.
Nottinghamshire
Mary loves writing, blogging and reviewing on Voice and other online publications, covering a range of topics including activism, film and theatre. She works as an event photographer and artist/illustrator through her business, The Picture Whole, as well as running workshops and taking on freelancing commissions, mostly working with young people or those with disabilities. Mary has a History BA, Art History MA and works in heritage. She loves comics, superheroes and anything sci-fi!
Nottingham
Matteo is a content writer and pop-culture fanatic based in Nottingham. When he isn't playing videogames or listening to music, he's writing and publishing poems and short stories under the name Teo Eve.
Devon
Juliet is a curious writer who loves investigating current issues and topical stories - and sharing them on Voice of course! She's interested in a range of subjects such as mental health, film, and politics. In her spare time, Juliet loves rock climbing, running, and cooking, and writes her own blog about living with type 1 diabetes.
Oxford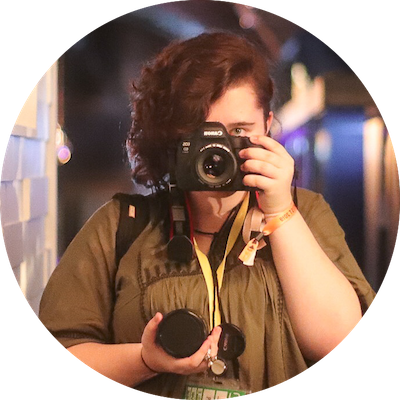 Sophie is a music journalist studying a Music Business degree in London. She's photographed at prestigious venues like the O2 Forum and The Royal Albert Hall and is also a photographer at Punktastic. In her spare time she coaches at a synchronised swimming club having competed at national level while growing up.
Shropshire
Bea is an Entomology/Zoology university student interested in anything that helps distract from the mind numbing stream of essays. Politics, environmental issues and mental health are particular passions of Bea's, and on a weekend you can generally find her potting and IDing bugs in the garden with her cat, boyfriend and tortoise.
London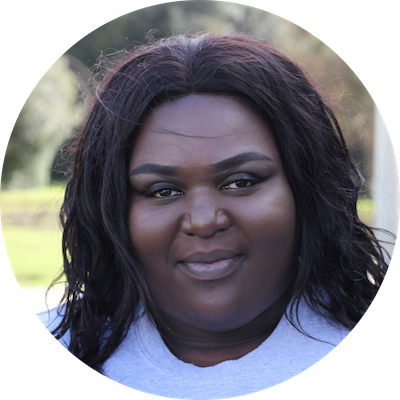 Saskia Calliste is a MA Publishing gradate at the University of Roehampton. She works as an editorial intern for Fincham Press and has recently finished interning for Barnes Children's Literature Festival. She aspires to have her writing reach broader audiences whilst pursuing a career in publicity. She loves film, cooking, music and literature but writes mostly about her life experiences and the people that make her world go round.
Saskia now works as the Assistant Editor for Voice.
Wiltshire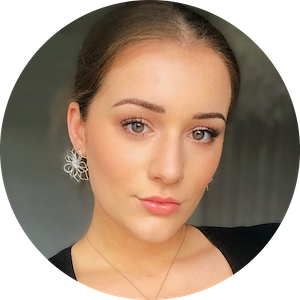 Mary loves writing, blogging and reviewing on Voice and other online publications, covering a range of topics including activism, film and theatre. She works as an event photographer and artist/illustrator through her business, The Picture Whole, as well as running workshops and taking on freelancing commissions, mostly working with young people or those with disabilities. Mary has a History BA, Art History MA and works in heritage. She loves comics, superheroes and anything sci-fi!
London
Alexandra is a student from London with a mammoth passion for all things theatrical. Her favourite things are reviews, fringe festivals and interval ice-creams! She is currently completing her Gold Arts Award. That, and writing for Voice Mag has given Alexandra the perfect excuse to attend even more arts events in her local area! When she's dancing, acting or creating, Alexandra says she feels like she has finally found her purpose.
Stoke-on-Trent
Sadhana is a passionate writer, who loves talking about arts and culture. She loves writing about anything and everything, from film to fiction. Sadhana likes: cakes, movies that pass the Bechdel test and a night at theatre.
London
Oluwatayo is a student based in London with opinions lots of different things, who primarily writes about film, but also delves into theatre from time to time. He is especially interested in the ways in which our politics and societal attitudes influence the art that we create (and vice versa). When Oluwatayo isn't writing on Voice, you can find him writing poetry about a whole range of issues.
Kent
Elle is a curator, passionate about carefully selecting pieces to present as a story to an audience - whether through exhibitions, performances or music. She loves all things creative, particularly those futurism based. She's a BA Liberal Arts Graduate, Gallery Director, now studying Music Production & Sound Engineering at Point Blank Music School where she's part of the DJ Society.
Emily Steer
London

Emily was Voice's first Content Editor. She co-ordinated festival coverage, reviewed widely herself, developed the Voice Reporter training course and managed content for Arts Award Voice. She brought excellent professional journalism skills to the team as well as up-to-date knowledge of the visual arts world.
After Voice she became Editor at visual arts magazine, Elephant.
Bhavesh Jadva
London

Bhavesh was a founding editor of Voice as an 18-year-old from Oldham determined to make it in the media world. Over six years he acted as Media Editor and Arts Award Editor alongside achieving a degree in TV & Broadcasting and an MSc in Social Anthropology.
He is now working for media companies and is a Voice Associate.
Cath Carver
London

Cath acted as Voice's Development Manager taking care of brand strategy, marketing and partnerships. A colour expert, urban visionary, artist, writer and creative project lead, Cath is the founder of Colour Your City. She has also led projects and workshops with world-leading organisations such as Greenpeace, TrendWatching, Centre for Sustainable Fashion at London College of Fashion, Blippar, TEDx and the artist Camille Walala.
Impact of Voice
Thanks to the dedication and belief that Upstart Projects has in the importance of youth voice, we at Voice have helped many young people find a home for their opinions, develop their art and cultural critique, and improve engagement with the sector more generally. We've collated some testimonials from the young people we have worked with over the years to highlight the benefits they've experienced personally and professionally.