When a classic like Alice in Wonderland has been told and retold a hundred times, it's hard to keep it fresh and find a place for it amongst other, more modern plays. That was not the case for this production of Alice in Wonderland at Brixton House put on by multi-award-winning theatre company, Poltergeist, written and directed by Jack Bradfield. 
In this truly fun and inspiring adaptation, Alice gets lost in a Wonderland that is a tube from Brixton heading straight for nonsense, after a terrible argument with her mum. Here, just like in Lewis Carroll's original, Alice meets a ragtag group of whacky characters all there to help her find her journey home – even if she doesn't know it yet.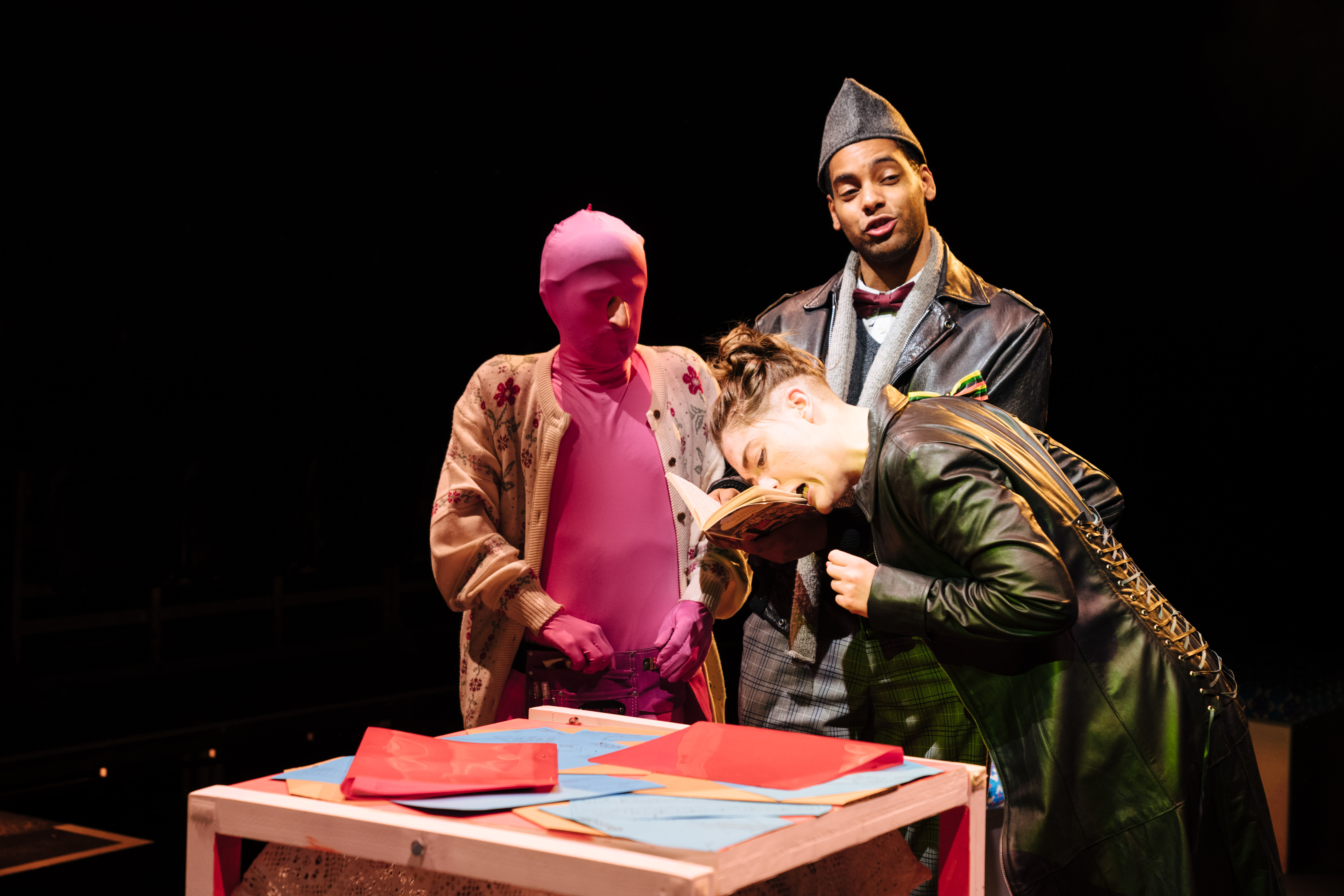 We are graced with the classic travelling companionship of the Cat, Tortoise, Dee and Dum, and the White Rabbit, all with fresh new reinterpretations that delivered many moments of joy and laughter. Alice has to stop the Queen of the Line from keeping her newfound friends any longer on a train that is "going where it needs to go" before they all become zombified commuters, and she herself is lost forever. Alice in Wonderland takes us on a journey filled with lessons in morality and ends with an epic rap battle – what more could you ask for?
The star and standout performance was that of Alice, played by Nkhanise Phiri. For such a young actor, Nkhanise commanded the stage and made her presence felt. She was big, bold, and everything in between. Not only that, but her chemistry and warm relationship with the rest of the cast are a true testament to just how much work had gone into this production. Not one encounter felt forced or undeveloped. 
Another performance that deserves a special mention was that of Toyin Ayedun-Alase who played Mum, Chatter, and Queen of the Line – three characters that demanded a vast range that Toyin executed flawlessly and with finesse. The whole cast has a lot to be proud of as they all played multiple characters and transitioned into each one with great skill and passion. My favourite character in the ensemble has to be Rosa Garland as Tortoise; a very fun and heart-warming character that elevated the performance. 
One thing that did surprise me about the production was how great they used the space at Brixton House. The attention to detail was brilliant, even down to the audience placement that made it look like we were sitting on a tube on our evening commutes home. This itself demonstrated the best kind of audience participation. A really fun surprise was the beam that descended onto the stage to replicate the top of the tube, home for a fight scene between Alice and the Queen that would rival any action movie: a much-welcomed surprise indeed. The lighting, voiceovers, props, and set were all simple and familiar, yet genius. 
The only downside was for a running time as long as Alice in Wonderland, there were one too many tube-based puns to take in. As funny and clever as most of them were, some of them did fall flat, and because there were so many, a few went over the heads of the audience. In this case, less definitely would have been more. 
Poltergeist's Alice in Wonderland played homage to its inspiration as well as tore it a new one and earned its right as an adaptation with a cause. The standing ovation was much deserved and the energy in the room the cast provided whilst making their characters shine was truly a job well done. 
Alice in Wonderland is playing at Brixton House until 31 December.
Header Image Credit: Helen Murray