Pixar animation studios or just 'Pixar' is an American computer animation studio based in Emeryville, California. Pixar is a subsidiary of Disney. 
Piper is a Pixar short film made in 2016. It is about a baby bird learning to hunt for food, it has moments of comedy and suspense. Every part of the film was thought out and heavily researched, They have created a detailed environment/stage on a beach and have added in multiple effects, for example, the wind effects so the grass, sand, and fur of animals move. My favorite part is when the small bird sees what's under the water. It was a beautiful new view and concept. I do think there could have been more variation of the birds as they all looked very similar Or some more variety of animals. 
I would heavily recommend this film to people because it was made by an amazing (huge) team, I believe it can spark a new interest or pure inspiration.
In comparison to other short movies, this one is full of life and detail, if we look at David Lisbe's 'heavenly appeals' made in 2009, there is a significant difference not only in quality but also in movement and environment, it purely focuses on being 2d and cartoon-like. But if we compare Piper to Rodrigo Blaas's 'alma' also made in 2009, it shares some attention to detail in the environment and objects, but the people are more 2d and cartoony. 
I have learned that you don't need talking or a complex storyline to make a good film/story.
Piper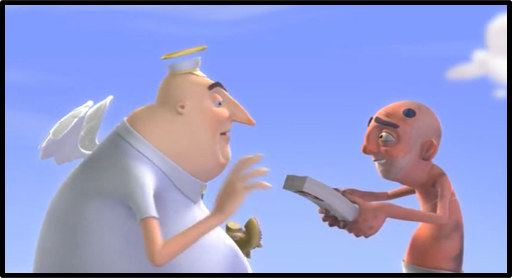 Heavenly appeals
---