In September 2019 I went to the Museé de l'Orangerie in Paris to see Claude Monet's Water Lilies paintings.
The Orangerie was orange-inaly (hahaha) built for orange trees by Napoleon III but was then turned into an art museum in 1921. Monet was involved in renovating it so they could put artworks in it and he wanted to include skylights in it so his art could be viewed in natural light. 
 I thought that this was a good place to show these paintings because it was light and spacious, and the long curved walls were perfect for fitting Monet's mega paintings on.
Before I went I did not realise that his Water Lilies paintings were so big.There was lot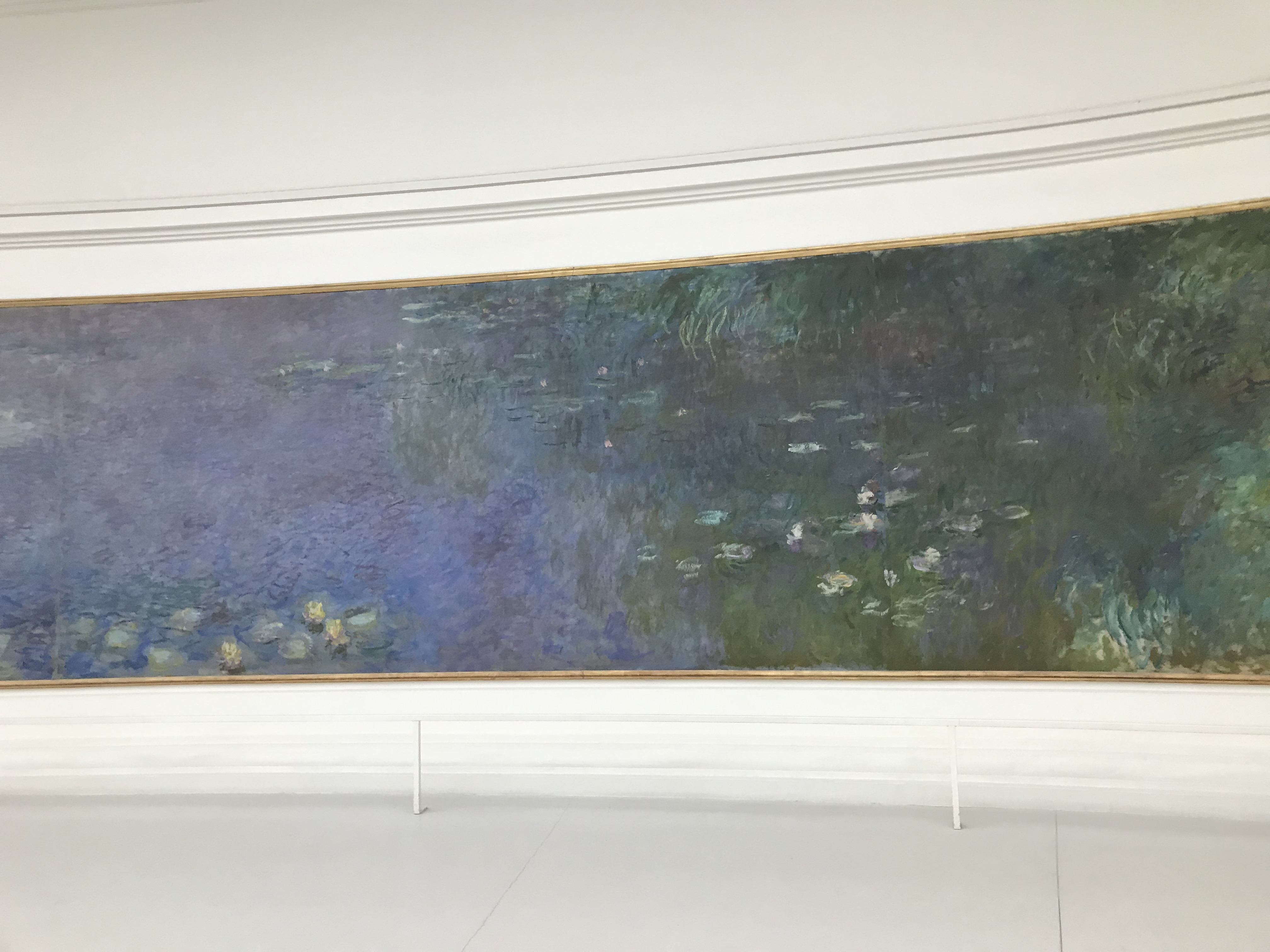 s of interesting information on panels at the gallery about how Monet made all of his water lilies paintings. In the summertime would paint smaller paintings outside and in the winter he would work on the giant paintings that I saw. When he was making his giant paintings he wanted to display them in a panorama and he drew plans of how how would display them "moving from a circle to an oval and finally to a double ellipse forming the symbol for infinity".
 I liked the pictures with willow trees in them because they had more variety and were  more interesting.I did not like the paintings that were very dark because I could not see what they were meant to be. I also found it interesting that in some of his pictures he had not painted in the corners and the edge of the painting was left blank.
In the basement of the museum I was able to see other impressionist paintings by Renoir and Cezanne. Later, I also went to the Museé d'Orsay where I saw lots of other Monet paintings including some smaller Water Lilies paintings.
Although this museum is smaller and less well known than others in the city, such as the Louvre and the Museé d'Orsay, I would recommend it to anyone visiting Paris.
THE END!
:)