With a few exceptions, June has been a relatively quiet month in the world of film, with a series of interesting but relatively normal news and announcements. Unfortunately these exceptions come in the form of an incredibly cynical attempt by Disney/Marvel Studios to make Avengers:Endgame the highest grossing film ever and even more sexual abuse allegations against Max Landis coming to light. There's still some fun to find though, with the upcoming romp of Charlie's Angels and a hint at the future of Pixar.
---
Several more women accuse Max Landis of sexual abuse
CW: References to rape/sexual assault and abuse
The Daily Beast has reported allegations from eight different women against Max Landis, writer of Chronicle and Bright, as well as being the son of renowned director John Landis. In the report, Landis' accusers claim that he used his position of power as the son of a famous director and the centre of a coveted Hollywood social circle ('The Color Society') to repeatedly harrass, abuse, assault and even rape a multitude of women. There are also allegations of Landis sexually harassing women on the sets of shoots he was involved in, and that he and/or his connections managed to get a planned report on some of the above allegations at The Hollywood Reporter shelved.
Max Landis is no stranger to sexual assault allegations, being accused of sexual assault on Twitter in 2017 around the release of Bright. He was then anonymously accused of sexual assault on Medium in January of this year, with the anonymous user saying that the alleged assault happened during the filming of Chronicle, the same film on which Landis was 'banned from visiting principal photography' by the film's director Josh Trank, who says that he '100% believe every word of this article about Max'. 
Furthermore, Landis has openly talked in an interview with Shelby Sells in 2013 about how he "gave a crippling social anxiety, self-loathing, body dysmorphia, eating disorder to" an ex-girlfriend. It's still unclear as to whether or not this round of allegations will lead to legal action, but it seems unlikely.
Endgame re-released because Disney want all the money
Not content with making $2.75 bn worldwide, Kevin Feige confirmed that Marvel would be
re-releasing Avengers: Endgame into cinemas
with some additional content/deleted scenes on 25 June. While this may seem like an odd move for a film which is only just filtering out of cinemas and already has a whopping three hour run time, it's clear that Marvel Studios still wants to beat James Cameron's Avatar's all-time record of $2.79 bn (which ironically Disney now owns the rights to).
There's been no official word on what this bonus content will be, but there have been various rumours and theories, ranging from a Hulk deleted scene to hints at where Fox properties will enter the Marvel Universe.
Disney Pixar announces Soul
Disney Pixar has announced Soul, calling it a film which will
'take you on a journey from the streets of New York City to the cosmic realms to discover the answers to life's most important questions.'
Little else is known about the film, except that it will be released on June 19th 2020, only a few months after Pixar's other film of 2020, '
Onward
', which is set to release on 6 March of that year.
Jill Soloway replaces Bryan Singer on Red Sonja
Jill Soloway, executive producer of the critically-acclaimed comedy series Transparent, has been brought on to replace Bryan Singer as the writer/director of Red Sonja, most likely as a result of the recent surfacing of extensive allegations of sexual misconduct against him which span almost three decades. This replacement is perhaps particularly notable given that Jill Soloway is non-binary and openly non-binary filmmakers almost never get opportunities on this scale. 
Red Sonja will be based on the character of the same name, most noted for her appearances in Roy Thomas comics and the critically panned 1985 film of the same name featuring Brigitte Nelson (as Sonja) and Arnold Schwarzenegger. Very few details have been released about the film, with no known actors or release date as of yet.
Charlie's Angels Trailer Released
The first trailer for the upcoming Charlie's Angels remake has been released, showing Naomi Scott (Aladdin, Power Rangers) playing a woman who has joined forces with the 'Angels' (played by Kristen Stewart and Ella Balinska) trying to stop her inventions from becoming a weapon. The film is being directed by Elizabeth Banks and will come out on 29 November, and looks like a fun female led (and directed) film.
Kingsman Prequel Name Revealed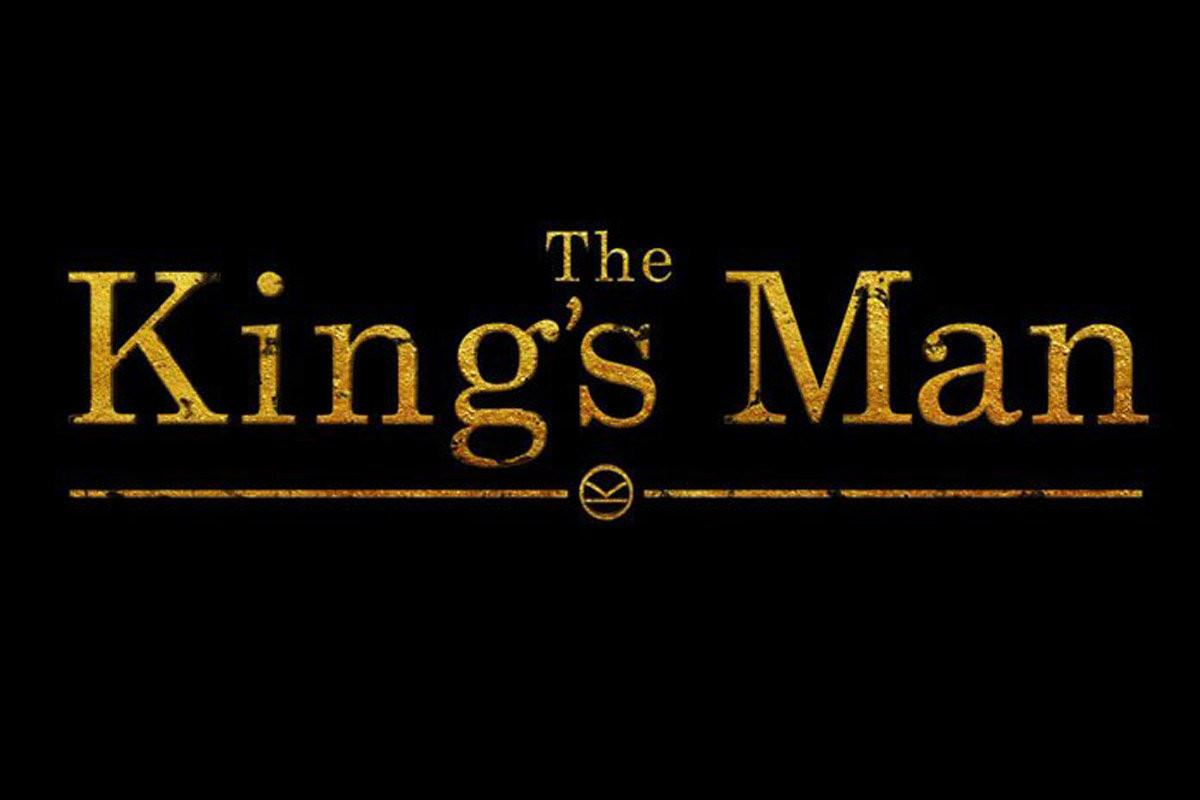 The previously unnamed prequel to the Kingsman franchise has been given a (very witty) name - The King's Man. Set in the early 20th century, the film has been announced with the following description by the studio:
 "As a collection of history's worst tyrants and criminal masterminds gather to plot a war to wipe out millions, one man must race against time to stop them."
Daniel Bruhl (Inglorious Basterds, Captain America:Civil War) Ralph Fiennes (The Grand Budapest Hotel, Harry Potter) Gemma Arterton (Quantam of Solace, Clash of the Titans)  are star in the film, amongst others. Matthew Vaughn (Kick-Ass, X-Men: First Class) is back once again to direct. The King's Man is set to release on the 14 February 2020 - perfect for an action-packed movie date.
Tick,Tick...Boom! Is headed to Netflix 
The Lin-Manuel Miranda directed adaptation of Tick,Tick...Boom!, the 2001 musical by Jonathan Larson (RENT) telling the story of an aspiring musical writer in 1990, has been bought by Netflix. Steven Levenson, Tony-winning writer of Dear Evan Hansen, is writing the script, while Ron Howard and Brian Grazer (Arrested Development, A Beautiful Mind) are producing the film. There has been no information as to when the film will begin shooting, but Andrew Garfield (Hacksaw Ridge, The Amazing Spider-Man) is rumoured to be interested.
Nine Days makes cast announcements
Deadline
revealed that Winston Duke (Black Panther, Us), Zazie Beetz (Deadpool 2, Atlanta), Benedict Wong (Doctor Strange, The Martian), Bill Skarsgård (It, Atomic Blonde) and David Rysdhal (That's Not Us) have joined the cast of Nine Days. The film has already been written and will also be directed by Edson Oda (Malaria) in his feature film debut. Duke will play a reclusive entity who interviews human souls for the right to be born - and these souls are played by Beetz, Rysdhal, Skarsgård and Wong. Nine Days will begin production this summer, with no set release date as of yet.