September is very slowly coming to a close, and I don't know about you, but I'm finding it very difficult to get back into the swing of things after such a long summer. But the world keeps on spinning, and much like the month, many of the articles we wrote about last week have developed since. Bonus marks to you if you can identify which ones there are by headline alone! We also had the Emmy's, and a notoriously non-talkative President has finally picked up the phone! Enjoy this week's art and culture news highlights, stay safe and have a pleasant weekend! 89 days until Christmas…
---
Viola Davis becomes the first black actor ever to win Outstanding Lead Actress Emmy
This year's Emmy Awards ceremony was one of breaking records. The Emmys themselves awarded their highest award for an actress to a Black performer for the first time ever. It went to Oscar nominee, Viola Davis, for starring in How To Get Away With Murder. She gave a moving acceptance speech addressing the inequality in the industry.
Sam Smith's new James Bond song released to mixed reviews
We had a chat about the new James Bond song, Writing's On The Wall, by Sam Smith. Our verdict that it fits below Adele's Skyfall in terms of its sheer quality. There's a lacking in any booming, spine-tingling element - and the internet echoes our sentiment. Smith's and producers Disclosure's unstoppable fame will, no doubt, take the song to great heights as a song. But it doesn't quite scream James Bond. Read the live reactions to it on The Guardian.
Netflix is showing their first feature film in UK cinemas
The well renowned streaming service has already won multiple awards for it's TV and documentaries, as well as its innovation in content delivery. Not it is spreading its gaze further afield, and going into producing feature films. In what one day (fingers crossed) may be the standard of film release, Netflix is making Beasts of No Nation available to cinema goers on the 8th October, and then to streamers just 8 days later, on the 16th. Beasts of No Nation stars Idris Elba, and focuses on a boy forced to fight in an African civil War.
Sci-Fi Alice in Wonderland created in London Museum
The V&A Museum in London has a new exhibition. Named Mise-en-abyme, the installation was created by London designers Matteo Fogale and Laetitia de Allegri, and is made of acrylic. The tunnel is actually getting smaller, it isn't just an optical illusion although the colouring of the the acrylic helps to emphasise the closing in of the tunnel.
Apple is giving the Roundhouse an 'environmental makeover'
The annual Apple Music festival is taking place this week, once again housed in the historic Roundhouse in London. The 168 year old venue is a fantastic place for theatre, music and socialising, but Apple feel it can be better, and more environmentally friendly. As such, they are making major upgrades to the lighting, plumbing, heating, ventilation, and air conditioning, as well as installing compost and recycling bins. This, in addition to other changes, is expected to reduce Roundhouse carbon emissions by 60 tons a year.
A man takes $1500 and 6 months to make a sandwich
Think about the best sandwich you ever made. Focus on that sandwich. Got it? How long did it take to make? 5 minutes? 10? You maybe spent £2 for some artisan bread, and £5 on fine ingredients. That is a £7 sandwich, which, if you live in London, is not outside the realms of reality. American YouTuber Andy George decided to go one better with his sandwich, making his own cheese and killing a chicken to compile his sandwich, and got educated on the global food supply chain in the process.
Elton John speaks to Putin, for real this time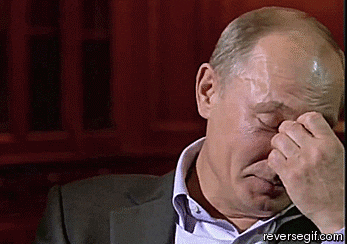 Remember last week, when Elton John thought he was talking to the Russian President, but was actually on the phone to two pranksters? Well this week it's take-two, and the Kremlin has confirmed that Putin has been in contact with the singer. Apologising for the duo, Putin said they were 'harmless'. He then continued by inviting the critic of Russia's oppressive attitude to homosexuality to meet and ask any questions he may have. It's difficult to see a change of policy coming from this meet, but it may be helpful to change to attitude of the Russian public, a minority of whom are prone to violence against members of the LGBT community.
Art critic Brian Sewell dies, aged 84
Never heard of him? Look him up. Brian Sewell was an art critic with little desire to toe the line, who lost his battle with cancer last Saturday. You will most definitely disagree with most of the things he has said, but it was his boldness in saying what no one else did that made him so legendary. To victims ranging from his mother to Princess Diana (and pretty much every contemporary artist out there), Sewell offered his biting putdowns. He had a terrific turn of phrase and an old school aversion to any sort of PR pleasantries. If you want to get into arts reviewing, he is a fountain of inspiration. Read more about him here and read some of his most divisive comments here.
Militant vegan believes meat-eating and smoking should be treated the same
Have you seen a packet of cigarettes in recent years? Well done if you answered no, but if you have, you would know they are adorned with big SMOKING KILLS messages, or pictures of a particularly unhealthy looking lung. Meat eaters among us might shrug this opinion off, as the two are, at its core, fundamentally different, but this opinion is pertinent as it is held by the newly appointed shadow secretary for environment, food and rural affairs, Kerry McCarthy. She later clarified her position, stating that she wants the best welfare possible for animals, which is a lot less dramatic. There is evidence to suggest negative advertising is an effective method for changing behaviour, but is it required for something as primal as meat eating?
and finally
Happy Birthday has been freed from the shackles of Warner/Chappell
It was only last week that we wrote about the pending court decision over whether or not Warner/Chappell can continue to make over $2m a year charging people to use Happy Birthday in productions. US District Judge George King, in a 43 page decision, has invalidated their copyright claim. While, for the time being, this does mean we are now free to wish our peers a happy birthday with the famous song, Warner/Chappell can appeal the decision, if they gain a permit from a judge. There is also a possibility that down the line, someone else might come with a prior copyright claim to the song. But for now, grab your candles and party hats, because we have something to celebrate!