A Whisker Away
By Studio Colorido, Toho animation, and Twin-Engine
For The Bronze Arts During Coronavirus-19, I decided for part B to Watch an anime film, This is my 'Article About Said Anime Movie, Spoiler Alert! Please comment as I want to know what you think!
A whisker away is about this girl called Miyo Sasaki and this boy called Kento Hinode. Miyo owns a cat mask (Which is pretty cool Tbf) which turns her into a real cat! She turns into a cat called taro (The Name of Kento's Dead dog :/) who goes to Kento's house to be around him, She uses this form to get close to Kento as she has a crush on him, a Gigantic crush on him… 
Story Time: 
Miyo and Kento are both similar but different people, Miyo is head over heels for Kento but he's just Does not seem to be interested, but they're in the same sort of situation, they put on a mask to hide their pain (whether Physical or Metaphorical). We find out later that Kento is jealous of Miyo because she can "speak her mind" but really she can't.
Miyo is going through a family breakup and doesn't like her new step mum or her actual mum either, or her dad, she does not really like any of her family. She sees them as selfish and just wants to be happy. Kento is dealing with a lot of pressure from his mum is pretty much forcing him to go to a prestigious school and also doesn't want him to follow in the footsteps of his grandpa and opt for pottery.
What Occurs after is for me to know and for you to find out!
TL;dr: Miyo Loves Kento, Kento Doesn't reciprocate her feelings, the only way to attract his attention is to be a cat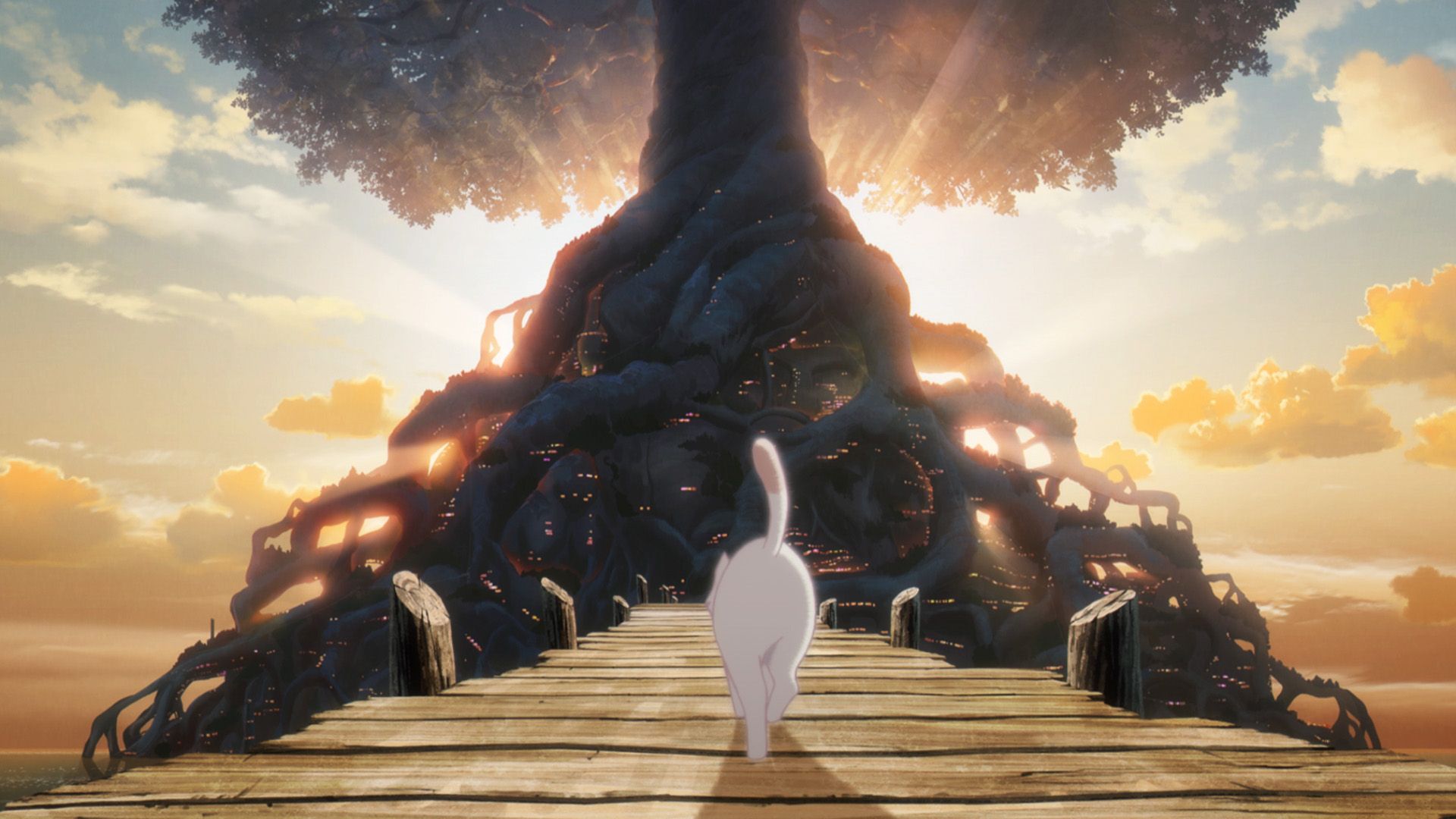 From 'A Wisker Away'
Did I like it?
Yes! I thought it was amazing! Story aside the Visuals Was Awesome! It felt like it could've been really in a few scenes! For someone who's Relatively new to the anime world, it is an amazing viewing experience!
What Would've I Changed?
I feel as though the immediate regret after giving the mask was strange, she decided that she didn't want her human form and she should've stuck with that choice for longer… I feel as though it was too quick of a U-turn of a decision… 
Would I recommend it to people?
YES! 100% this Movie is a Masterpiece in Design and Story! And Gave me Major Ghibli Vibes! A Must Watch for any anime fan!