Hi Laura, can you tell us a bit about what you do for Burnley Youth Theatre?
I coordinate and deliver creative education programmes in schools ranging from creative Curriculum Drama workshops  to after-school clubs. 
Tell us about what goes on at the theatre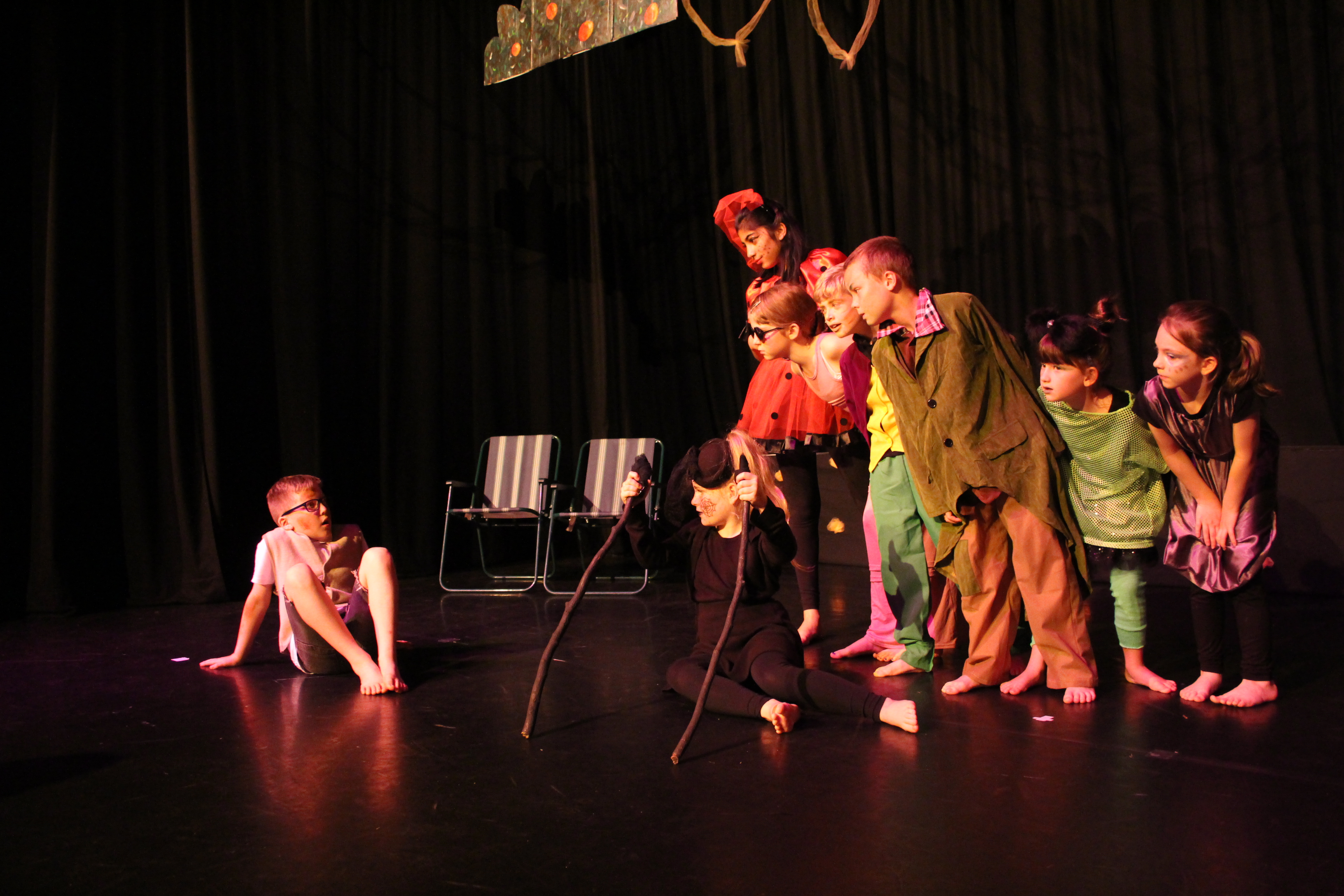 Burnley Youth Theatre is a youth theatre in Burnley, Lancashire. We have a fun vibrant youth theatre programme for young people aged 0-25 with activities including drama, dance and musical theatre workshops, production auditions, volunteering opportunities such as front of house or technical theatre duties. 
These sessions run weekly alongside education projects with schools and community projects where we use the arts to engage the community. We also have a professional theatre programme in addition to creating our own shows. We take a production to the Edinburgh Fringe Festival each year. 
What do you offer to young people?
Young people have a range of workshops and productions that they can access ranging from Drama, Dance and Musical Theatre. We also have Arts Award Drop In Sessions where young people can achieve an Arts Award qualification for taking part in any of our workshops, productions or volunteering opportunities. 
What activities are most popular with young people and why?
Our Productions are really popular. In particular, each year, our Christmas Production.  Young people are always really excited for the auditions around September and it's usually our biggest production of the year. A lot of effort goes into making and designing the set which a lot of young people love to get involved with. This year our Christmas Production is Pinocchio. 
Could you give an example of a recent project you have run, and the impact it had?
We have just delivered a project which supported 50 young people get involved in 50 hours each of volunteering called the 50/50 project. It was hugely successfully at Burnley Youth Theatre and the majority of young people involved achieved a Bronze Arts Award through the project. We now have a team of young people called creative volunteers who now assist in workshops, productions, front of house and technical theatre to name a few…
Have you seen any change in the industry over the last few years? 
I have seen a real positive change in schools attitude towards the arts. I have worked with a lot of schools and headteachers over the past year who definitely have the arts at the top of their school agenda.
Do you run Arts Award?  If so, what do you offer and how can young people get involved?
Yes, we embed Arts Award across all areas. We have a weekly drop in session to support young people who attend our youth theatre workshops and productions to achieve an arts award for taking part in all aspects of the youth theatre. In addition to this, we deliver Arts Award in schools and after-school clubs in addition to delivering it through funded community projects. 
Are you an Arts Award Supporter? If so, what do you offer to young people doing Arts Award?
Yes, we are an Arts Award Supporter centre that offers young people bursary places on our youth theatre workshops if needed. Free Arts Award Drop In Sessions and discounts on tickets to shows and professional productions. We also have a very successful volunteer and work placement programme to support students wanting to achieve their silver and gold award. 
Where can people find out more about the work you do?
Please feel free to get in touch with me on [email protected] to find out more. 
Check out our Facebook page @BurnleyYouthTheatre or follow us on Twitter @BurnleyYT
Get involved with Arts Award 
Arts Award (What is Arts Award?)  helps you to grow your talents, explore the arts, be a creative leader and get a qualification. If you're already participating, go you! Head over to our Bronze and Gold hubs for more inspiration and support. 
Join our Arts Award alumni network 
We're on the lookout for Arts Award alumni everywhere! We're here to help support you in your next career steps and offer some useful and interesting benefits! Find out more and sign up. 
Write for us 
Help others like you get through their Arts Award qualification by writing about your tips and experiences. Become a Voice Contributor today.