2020 will always be remembered as the year that was swallowed whole by Covid-19. The virus seems to have affected just about everything within the last 12 months, from our jobs and social lives, to politics and mental health. Covid seems to have taken over every other conversation and news headline since what seems like forever. 
But that isn't to say nothing else has happened recently that's worth remembering. And as this year comes to a close, perhaps it's time to look back on the overshadowed highlights of 2020 and the people involved.
In no particular order, here are 10 people who have stood out in 2020.
---
The Founders of BLM
We're starting with one (or three, actually) of the most important people of 2020: Opal Tometi Patrisse Cullors, and Alicia Garza. Perhaps their names don't ring a bell, but I'm sure you would have heard of the movement they established back in 2013 - Black Lives Matter. While this hashtag, and the protests and conversations that have come with it, are nothing new, BLM has had quite the spotlight this year since the tragic death of George Floyd. The African-American died after a police officer knelt on his neck for 8 minutes after he was accused of using a fake $20 bill in a store in Minneapolis. Floyd's death has become one of the most discussed instances of police brutality ever, and that's all due to the platform these three women started, which has given instances like this the opportunity to grow into true discussion, action, and impact.
Image: TED Conference
Marcus Rashford
Before 2020, I'd never heard of Marcus Rashford. But this year, the Manchester United footballer has earned an MBE and hit headlines for his work tackling child poverty. The 23-year-old has raised over £20 million for children going hungry across the UK and wrote an open letter to the government urging them to reverse the decision to end free school meals over the summer holidays. As somebody who admits to relying on them himself as a child, Rashford has become a true inspiration for those wanting to prove that a challenging background doesn't have to limit your potential, career, and success in life.
Image: Wikimedia Commons
Billie Eilish
Billie Eilish has been absolutely dominating the music scene recently. Despite only being 18, she's already on her way to being one of the most successful female artists of all time. Countless chart toppers, a million and a half award wins – she even has a Bond theme under her belt. But to say that she's only influenced the music industry is far from the truth. She's spoken up about environmental and racial issues. Her unconventional fashion sense has sparked a wave of young women prepared to reject society's sexualised expectations. In October, she launched an initiative encouraging her fans to vote. She admits she's ignored politics in the past, but has since said she feels a "responsibility" to speak up, saying: "having the platform that I have, I don't want to waste that."
Image:watsonsinelgin, licensed with CC BY-NC-SA 2.0 
Prince Harry and Meghan Markle
OK, OK, we snuck two people into the number 4 spot, but with good reason. The couple made the controversial move to step down from royal duties in March – a decision which certainly broke the mould for a classic 'royal couple' and has challenged many of us to reflect on our opinions regarding privacy rights and the royal family as a whole. And they're not done breaking barriers. Recently, Markle opened up about her miscarriage – a topic still taboo in today's society despite being experienced by an estimated 1 in 8 pregnant women.
Image: Wikimedia Commons (via Mark Jones/Flickr)
David Attenborough
David Attenborough has been a broadcaster, biologist, and environmental activist for decades now. But this year in particular, he's really put his foot on the gas. His documentary Extinction, which came out in September, gave a blunt warning to us all about the future of our planet. Attenborough has been working hard to get others on board with his work so that once he's gone he can rest assured that those left behind will continue to tackle climate change. Luckily, with young guns like Greta Thunberg calling for action against climate change, and individuals such as Nemonte Nenquimo working to protect the Amazon rainforest, it seems that Attenborough's legacy will (fingers crossed) continue for years to come.
Bong Joon-Ho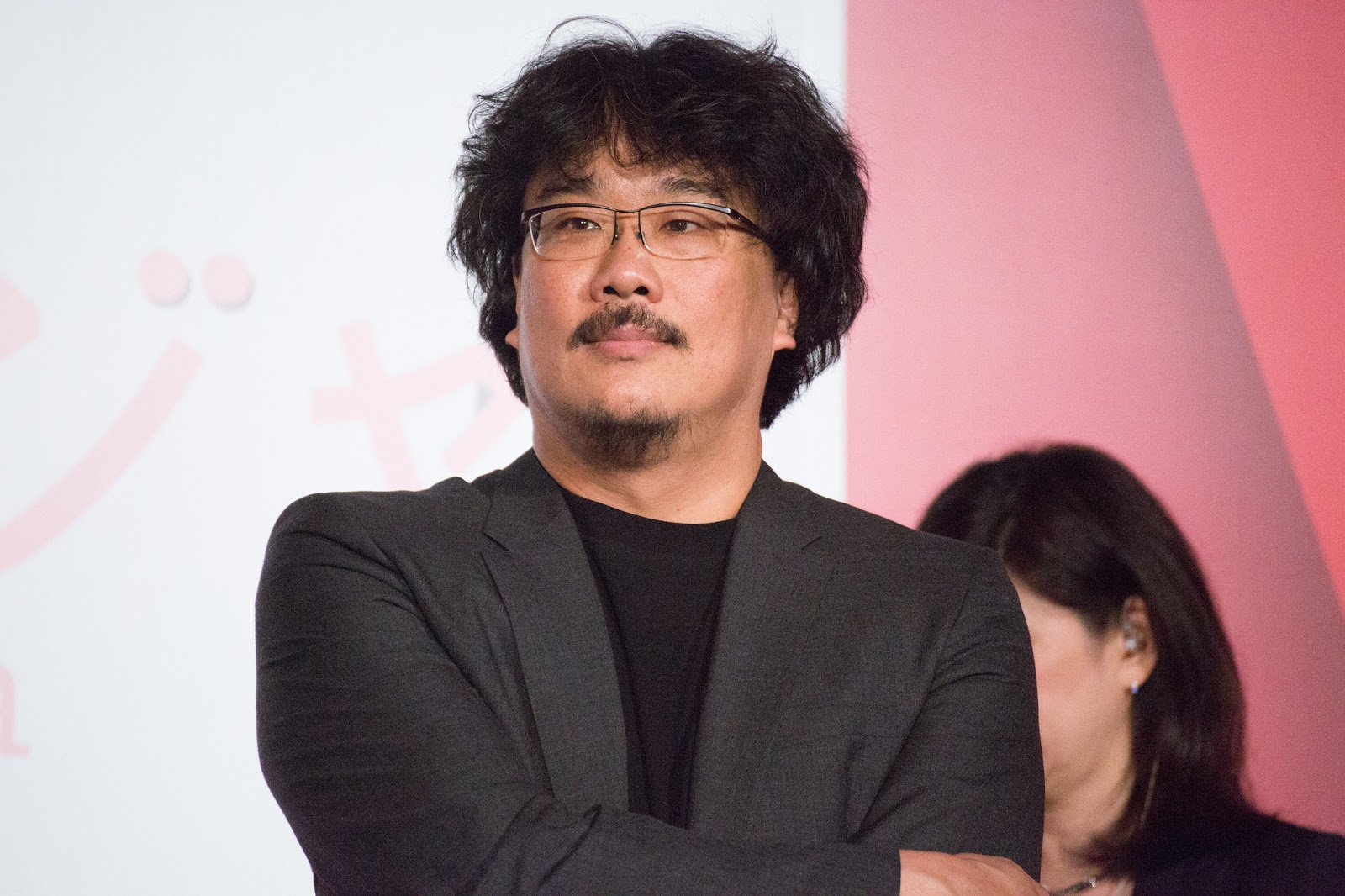 Bong Joon-Ho made history this year with his hit film, Parasite, which is the first foreign film to ever win best picture at the Oscars. The black comedy follows a poor family who manage to worm their way into working for a rich one. It's been praised for its genre-bending, unpredictable plot, and it's also the highest grossing foreign film in the UK box office ever. Pretty impressive, right?
Image: Dick Thomas Johnson
Dennis Patton
Don't recognise this name? Maybe you'll be more familiar with the petition he started this year which currently has well over 800,000 signatures. The man from South Shields was motivated to launch 'Caroline's law' after Caroline Flack sadly took her life back in February. The petition aims to make it a criminal offence for the British media to "knowingly and relentlessly bully a person, whether they be in the public eye or not, up to the point that they take their own life". The press, trolls, and other online users weren't exactly friendly towards Flack after she was arrested in December 2019 and charged with assault after a fight with her boyfriend. Flack said in an unpublished Instagram post: "the truth has been taken out of my hands and used as entertainment." Her death sparked the hashtag #bekind on social media, and while cyberbullying is by no means a problem of the past, this event has influenced the way many of us treat others online. With individuals such as Patton urging for change, maybe the online world doesn't have to be a place of hate and abuse.
Jeff Bezos
Admire him or loathe him, nobody can deny that the CEO of Amazon has had a monumental year. This summer he became the first person to reach a net worth of £200 billion, and while this is a massive achievement, it does also show how big the gap is between the rich and the poor in today's world. Did you know that if Bezos gave a $105,000 bonus to all 876,000 people who work for Amazon worldwide, he'd still have the same amount of money he did at the start of this pandemic? While many of us have been furloughed, made redundant, and struggled to pay bills recently, Bezos is one of many business tycoons who have simply got richer and richer. It's a topic many people are beginning to speak up about, and I doubt things will quieten down any time soon.
Image: Harrys Hype
Lewis Hamilton
You might think of Lewis Hamilton as just some guy who's really good at driving fast cars, but there's more to him than that. This September, the vegan revealed he's managed to fully offset his F1 career's climate impact back as far as 2007 and encourages others to be more eco-conscious too. He's also taken a front seat in tackling racism – he knelt in protest before an F1 race this year, despite many other racers refusing to do so. He's been seen at the track wearing a T-shirt which read: 'Arrest the cops who killed Breonna Taylor' and has launched the 'Hamilton commission' which aims to get more people from black backgrounds involved in STEM subjects.
Joe Wicks
It seems like forever ago that Joe Wicks (AKA The Body Coach) went viral for his PE lessons during lockdown. Lots of people have faced drastic lifestyle changes this year, making it hard for many to keep fit and healthy. This encouraged Wicks to start free online PE lessons to keep kids active and allow them to let off some steam while cooped up inside. His YouTube channel might come across as some simple, light-hearted fun, but he's encouraged millions of viewers to keep going and make the most out of what they have. Wicks' actions represent a huge part of 2020 which has revolved around people becoming more mindful, learning to enjoy the outdoors again, and appreciating what we have.
Perhaps 2020 will always be remembered as the year of lockdowns, social distancing and panic buying, but beneath this pandemic there's still a lot to reflect on. Who knows what 2021 will bring...
Now read the rest!
We're releasing Top 10 articles every day in the lead up to New Year! Click through on the banner below to find out what makes our list of the must consume culture! 
Think we've missed something? Let us know in the comments below