This is a photo of my drawing of Mickey Mouse, which I did whilst following along with a Youtube tutorial workshop entitled 'How To Draw Mickey Mouse'.  The tutorial works through the drawing step-by-step and uses black marker pen (with no pencil drawing involved) - this means there are many opportunities for mistakes and no way of rubbing them out!   I think I did okay, although I think the proportions could be better.
I also decided to do a drawing of the original Mickey Mouse!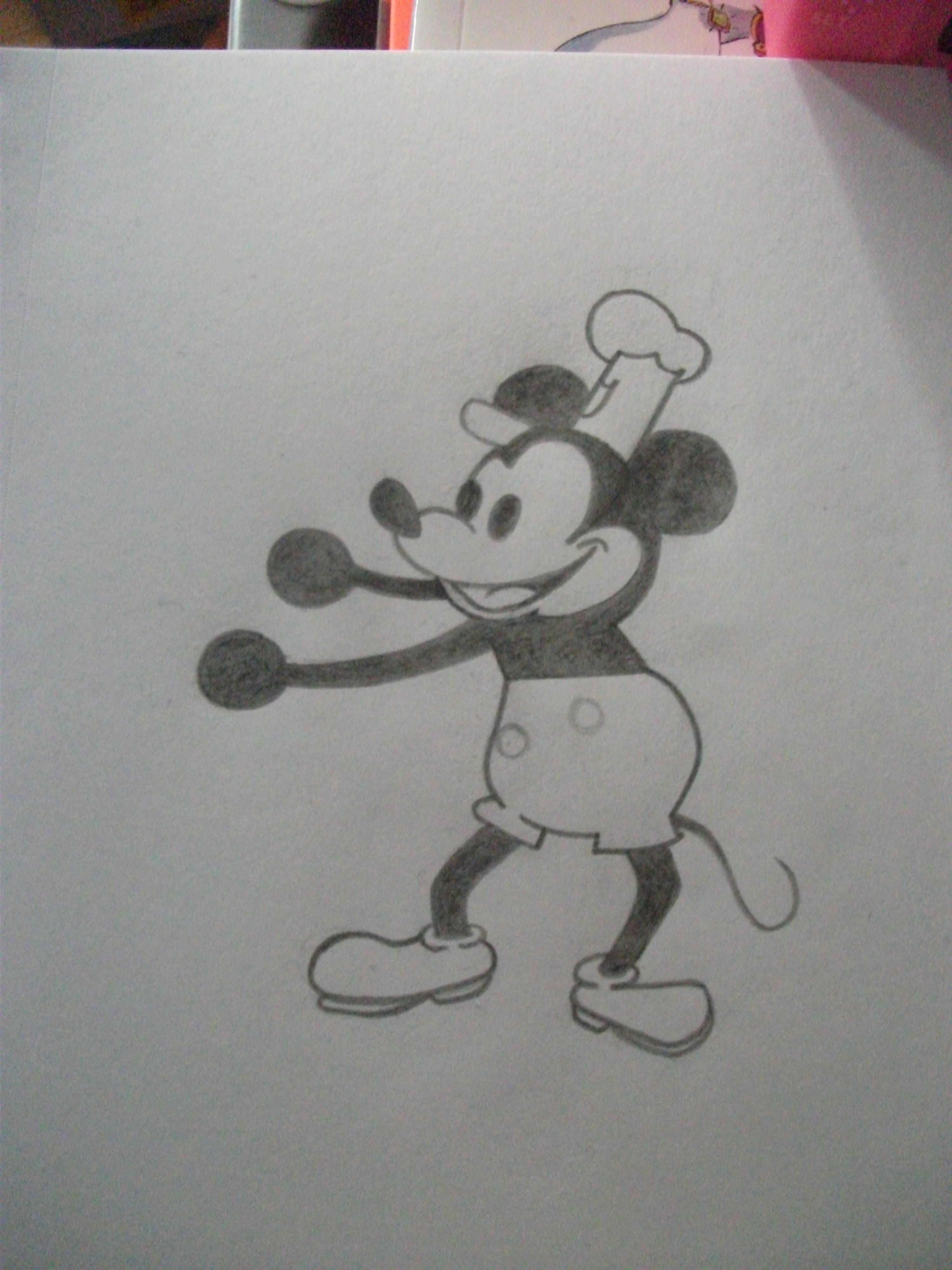 This was the first Arts Award I have worked on, hopefully I will get chance to do more in the future!