This is a drawing I did after watching a tutorial on YouTube on 'How to Draw Baby Groot' from Guardians of the Galaxy.  I am pleased with the way it turned out and have done lots of other drawings following the same tutorials.
The tutorials were great and easy to follow, and have encouraged me to work on my character drawing more.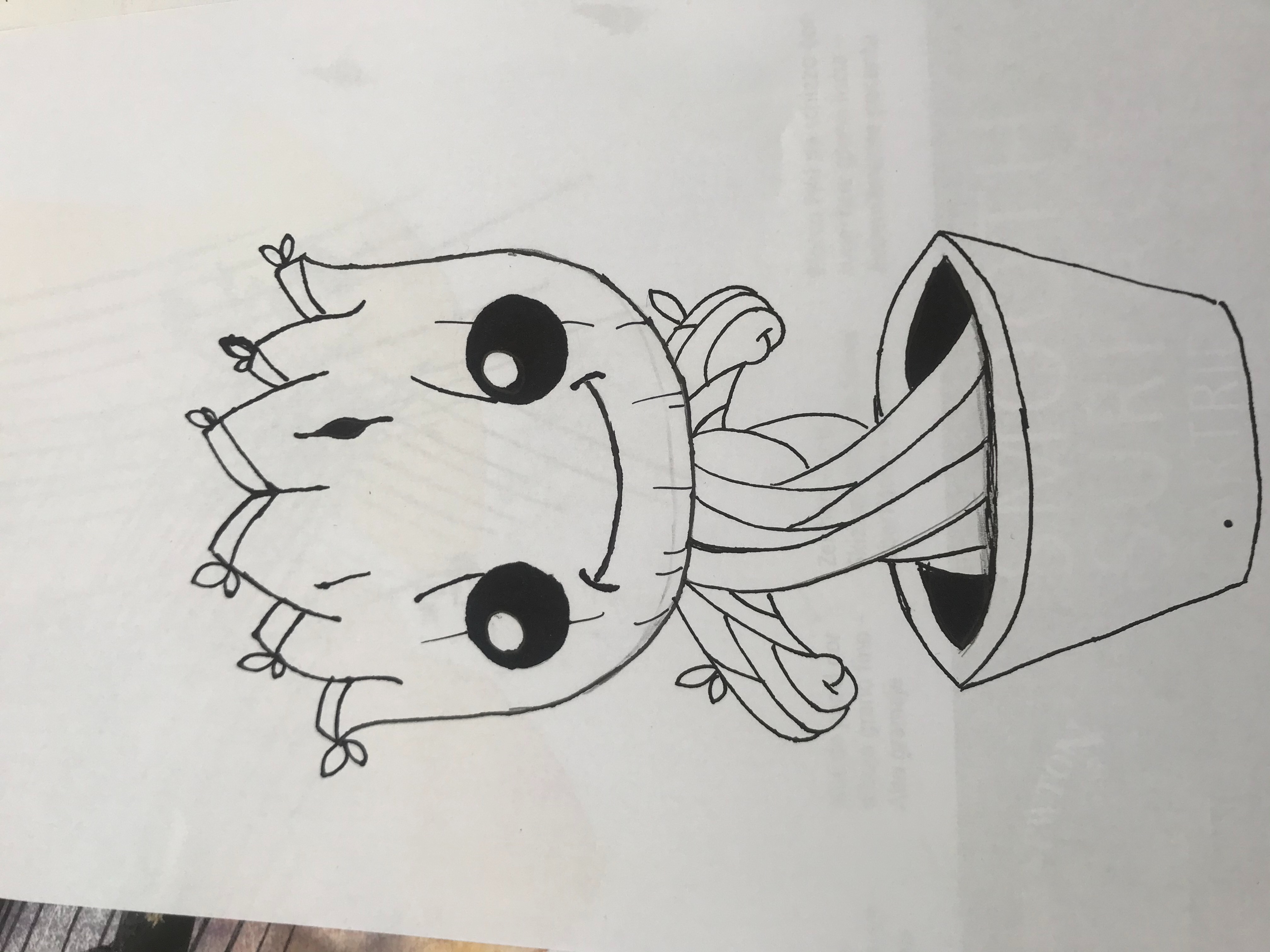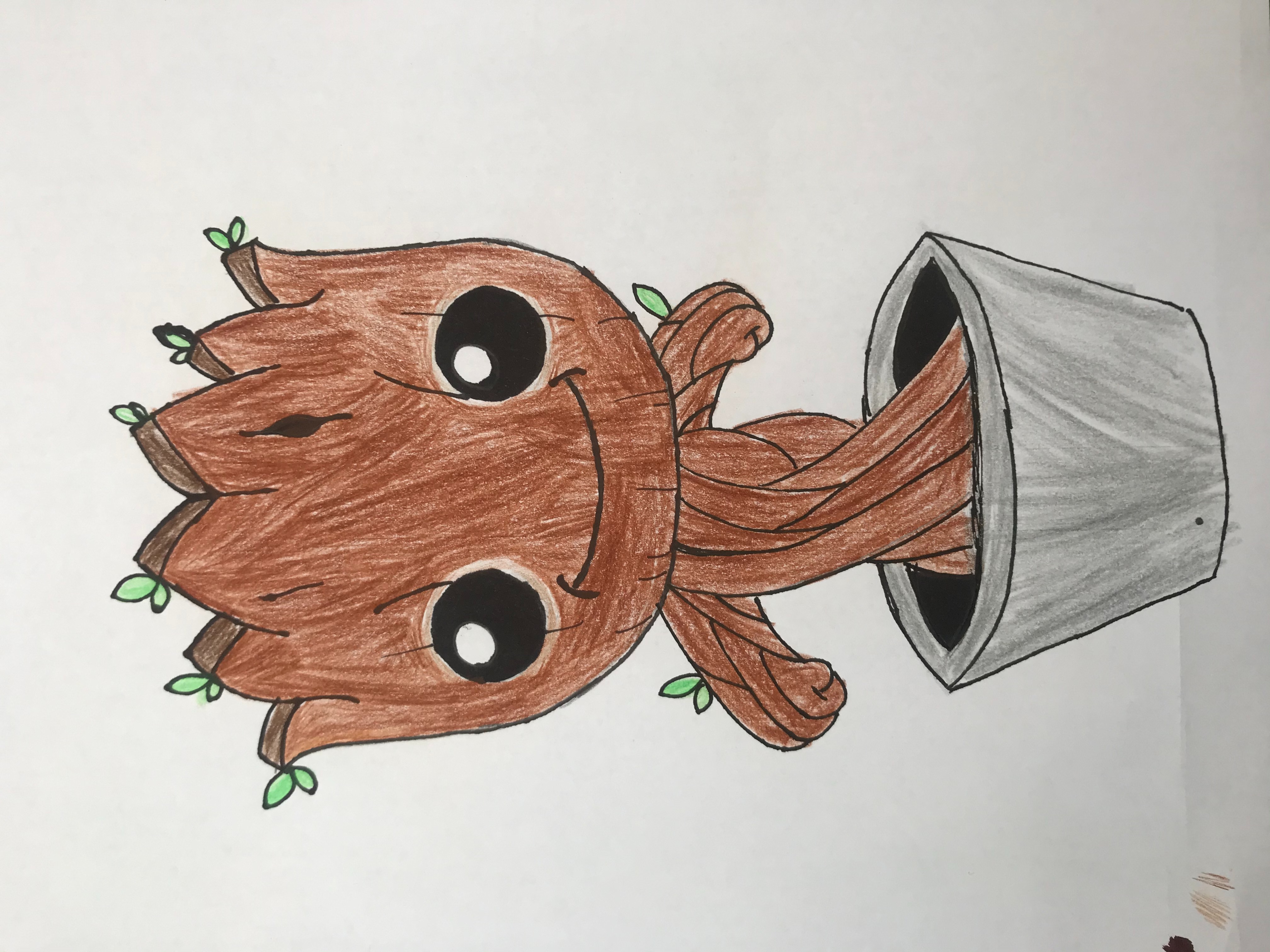 It has helped me to learn a different style of character drawing.  I drew baby Groot from the tutorial and then decided to follow some of the other videos and drew lots of other characters.